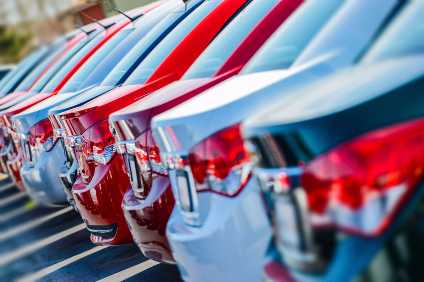 West European car registrations fell by 8.5% year-on-year (YoY) in December according to data released by LMC Automotive.
The annualised selling rate (SAAR) for the region dropped to 12.8m units a year compared to 13.3m units a year in November.
Full-year registrations across Western Europe were down 0.7% on the previous year, with a total of 14.2m units sold – the first annual decline since 2013.
In France, 2018 closed with a disappointing 14.5% YoY fall in December, the country rocked by demonstrations in Paris, but the market still grew 3% for the full year, to deliver its best annual performance since 2011. The German market was down 6.7% in December, resulting in a contraction of 0.2% in 2018 as a whole. Italy saw a 2% increase in December sales, but this was not enough to prevent a 3.1% full-year decline.
December's Spanish sales were also down YoY, by 3.5%, but Spain was still the pick of the major West European car markets in 2018, growing by 7% YoY. In the UK, sales fell 5.5% YoY in December and it was the worst-performing of the 'Big 5' markets in 2018 as a whole, with a 6.8% YoY decline.
LMC said that with very little momentum being carried into the New Year, it sees less than 1% growth for Western Europe's car market in 2019. It also said that scenario assumes a 'no-deal' Brexit is avoided – otherwise Western European sales could fall again in 2019. France and Spain are expected to be the primary contributors to 2019 market growth; in contrast, Italy is expected to see another YoY decline.
LMC analyst Jonathon Poskitt warned that the region's economic situation has weakened recently. "The latest economic data is not very reassuring," he says. "We have seen a slowdown in the major economies of the region in the latter part of 2018 and it threatens a loss of momentum in 2019. Global economic developments have not helped but there are also a number of region-specific risks – Brexit is one of course, but ongoing difficulties for some eurozone economies could put additional strains on the region's financial system."
See also: UK car market down 7% in 2018