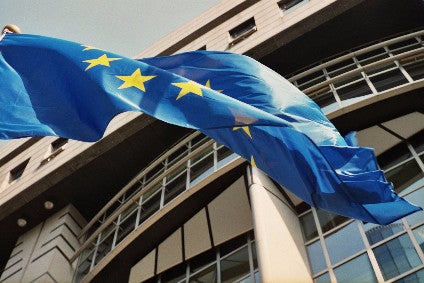 The West European car market grew by just 0.1% in September (versus last year) and underlying demand slipped according to data released by LMC Automotive.
The annualised selling rate broke its recent upward trend, slipping to 12.7m units a year (15.1m units a year was posted for the month of August), as inflated post-lockdown activity made way for 'the sluggish economic reality', LMC said.
LMC also noted that year-on-year growth was very uneven across the region and that WLTP requirements last year (and distortions to monthly sales) hindered the annual comparison. However, despite various ongoing government incentive schemes, the general picture was one of disappointing selling rate results, LMC said.
In Germany, the annualised selling rate (SAAR) slipped to 3.1m units a year, down from 3.6m units a year the previous month. For the UK, sales dropped 4.4% YoY in September, with the selling rate down to just 1.9m units a year in what is a key selling month for the British market due to a registration plate change.
Spain's selling rate slipped back to 1.1m units a year, a disappointing result considering the incentive support, while Italian registrations were up 9.5% YoY last month, or a healthy 1.9m units a year SAAR. In France, the selling rate fell slightly, to just above 2m units a year.
LMC warned that the abrupt slowdown in the region's selling rate signals recovery will be sluggish. The lack of growth last month means that the West European car market remains down by nearly a third so far this year. LMC's 2020 forecast has been lowered slightly from last month, not least because of the disappointing UK result; the overall picture remains one of a heavy full year contraction. LMC forecasts the 2020 West European car market at 10.92m units, some 23.6% down on 2019 (14.29m units).
LMC analyst Jonathon Poskitt was cautious on the immediate outlook. "This slowing activity in the car market is accompanied by an increasing risk of a major second wave of COVID-19 sweeping through some countries, alongside tightening restrictions on population movements in some places," he said. "After the general market rebound in the region seen in recent months, it's perhaps a reminder that we have some way to go in this recovery and it could be a bumpy road."