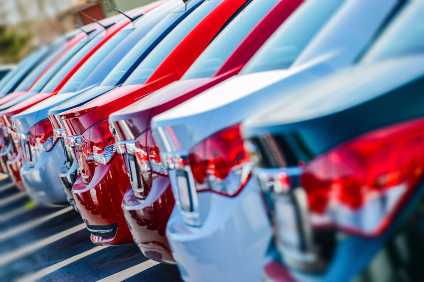 West European new car sales fell 8.4% year-on-year (YoY) in June, according to data released by LMC Automotive. The selling rate also slipped back to 14.2m units a year in June, from 14.4m units a year logged in May. Several major markets had either one or two fewer selling days in June 2019 compared to June 2018, making YoY comparisons less relevant than usual.
In Germany, sales decreased 4.7% YoY in June, but the market was the only one of Western Europe's 'Big 5' to remain in positive YoY territory for H1 2019 as whole (+0.5%). The UK market was down 4.9% YoY in June, although the selling rate saw a welcome increase, LMC said.
French car sales fell 8.4% YoY in June, although the selling rate continued to hover around the 2.2m units a year mark, with the YoY fall being a result of calendar effects reducing the number of selling days in June.
Italian registrations were down by 2.1% YoY in June, while the selling rate slipped back to 1.8m units a year, the slowest pace since January.
The Spanish market contracted by 8.3% YoY, as the selling rate remained below 1.3m units a year in what is usually one of the most important months of the year for Spanish sales. LMC said the lack of a stable governing coalition in Spain – and therefore the ensuing policy uncertainty – seems to be to blame for the current market weakness, despite relatively strong economic growth. Sales for the first half of 2019 are down 5.7%, YoY.
For the year to date (YTD), Western European sales are down 3.5% YoY, although the selling rate has averaged a healthy 14.4m units a year.
LMC analyst Jonathon Poskitt noted that growth will be difficult to find in July and August. "These months saw inflated sales in 2018 due to purchases being brought forward ahead of WLTP implementation," he said. "Later in the year, the monthly comparisons with 2018 should be back into positive territory. However, it appears that it will be a case of sales playing catch-up to reach a very similar level to 2018, with substantial growth likely to prove elusive this year."
LMC forecasts the West European car market to reach 14.22m units in 2019, virtually flat on last year's total (14.19m units).