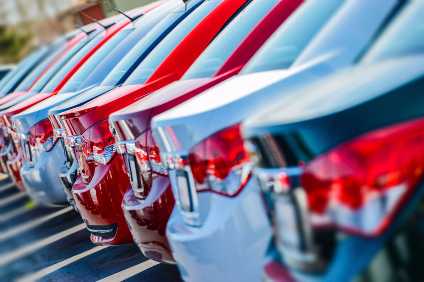 The West European new car market fell by 8.3% year-on-year (YoY) in November according to data released by LMC Automotive, which described the result as 'disappointing'.
The November sales result for the region tipped it into slightly negative territory in year to date (YTD) terms (at -0.1% to stand at 13.25m units). However, the annualised selling rate in the month improved to 13.3m units a year in November, compared to October's 12.6m.
LMC said though, that the November tally is 'somewhat concerning that the pace of recovery appears to be slowing after the WLTP-induced slump earlier in the autumn'.
In Germany, November registrations were down 9.9% YoY, as the selling rate picked up, but not as strongly as hoped, to 3.2m units a year. Spain recorded a sharp YoY fall of 12.6%, even though the selling rate continued to gradually climb from its previously depressed level. The Italian market also declined YoY, by 6.3%, with the selling rate edging up to 1.9m units a year.
UK car sales declined by 3% YoY in November, a modest drop compared to some of its neighbours, but with YTD sales still down by 6.9% YoY, there is little cause for celebration, LMC said.
In France, sales were down 4.7% YoY in November, but the selling rate continued to recover, reaching almost 2.1m units a year.
The Western European car market is now forecast at flat for 2018 – at around 14.3m units. Following a slower than expected end to 2018, LMC forecasts 2019 Western European car market growth at a little over 1%, which would take it cllose to 14.5m units next year. There remains scope for improvement in a number of markets, including Spain and Italy, though economic headwinds are likely to curtail the latter country's stalling car market recovery.
LMC analyst Jonathon Poskitt noted that concerns are starting to be expressed around economic slowdown and uncertainty over future restrictions on combustion-engine vehicles. "The annualised selling rate averaged 14.8m units in the first half," he said. "It has fallen back significantly in the second half and slowing European economies may make a return to those levels unattainable in the near-term."