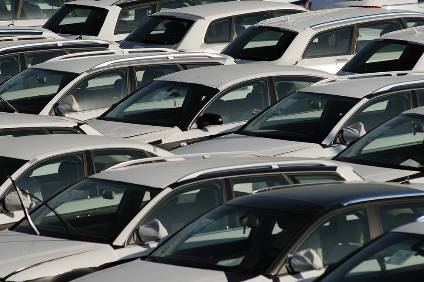 West European car registrations fell by 7.0% year-on-year (YoY) in February, according to data released by LMC Automotive. LMC also revised this year's market outlook down amid rising concerns over the economic impact of the deepening coronavirus crisis in Europe.
The annualised selling rate (SAAR) remained around 13.4m units a year last month, indicating a continued weak start to the year following the strong December result. LMC said the sales result was 'hampered further by the spread of coronavirus COVID-19'.
LMC said the latest consumer confidence results remain fairly solid across the region, although it warned the 'spreading virus will likely change that' and said that it now 'appears unavoidable that there will be an economic impact on the region this year'.
In Germany during February, sales fell 10.8% YoY, while the selling rate slipped to 3.3m units a year, down from 3.5m units a year the previous month. For the UK, sales were down 2.9% YoY in February with the selling rate standing at 2.5m units a year. Spanish sales fell 6.0% YoY, continuing the negative trend seen in January, while Italian registrations saw an 8.8% YoY fall. In France, YoY sales fell by 2.7% in February, the selling rate climbing just above 2m units a year.
LMC analyst Jonathon Poskitt said that he continues to expect 2020 total year volumes to be impacted by weakening economic growth and distortions related to the implementing of binding CO2 targets. He added: "However, the escalating coronavirus situation has led to a more cautious outlook over, at least, the first half of the year and, for the full year, we have reduced our forecast for the region to 13.7mm units, from 14.0m units previously.
"There is clearly a downside risk to this outlook depending on how the virus spread evolves, and how authorities respond in attempting to contain or delay an outbreak," he said.