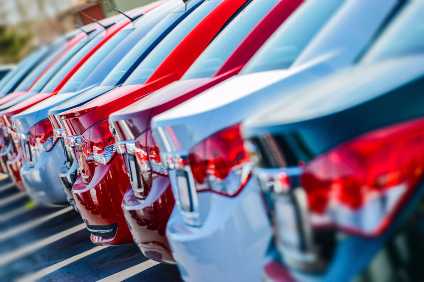 The West European car market fell by 5% year-on-year (YoY) in January, according to data released by LMC Automotive. However, the annualised selling rate (SAAR) rose to 14.4m units a year in January, compared to 12.8m units a year in December.
January saw the German market down by 1.4% (although the selling rate was up to 3.8m units a year).
New car sales in the UK fell back by a modest 1.6% with the selling rate also making some headway following the recent September low.
LMC said the markets in both France and Spain disappointed in January, with registrations down 1.1% and 8% YoY respectively. However, in both markets, this figure is skewed by particularly strong registrations in January 2018.
Italian registrations fell by 7.5% YoY, with the contraction that was felt throughout 2018 continuing into 2019.
LMC said that overall the region is clearly experiencing a slow start to the year. However, January 2018 was an unusually strong month and LMC said it continues to assume West European registrations will expand for the full year.
LMC analyst Jonathon Poskitt said: "Conditions for private consumption growth should be supportive this year, helped by high employment and falling inflation. However, with the UK set to leave the EU next month, and no withdrawal agreement currently in place, a 'no-deal' Brexit is clearly a threat to positive sales growth in the West European market this year.
"Under a no-deal scenario, trade barriers and the likely depreciation of sterling would be expected to cause a contraction of sales in the UK, with the declining market becoming a drag on the rest of Western Europe."
With an EU-UK Brexit agreement eventually put in place, LMC forecasts growth of the market of +0.6% for 2019, which would take it to 14.28m units.