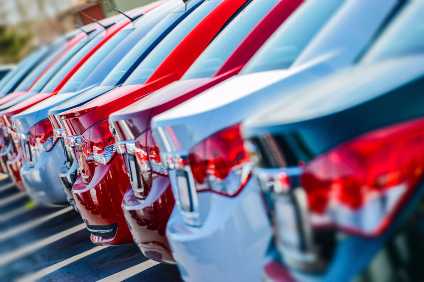 The West European car market fell back by 23% in September as the introduction of new WLTP emissions testing standards continued to distort the market.
Data from LMC Automotive showed that the regional selling rate slipped to 11.3m units a year in September, from the record high of 18.4m units recorded in a bumper – and also WLTP distorted – August. The transition to WLTP also led to the unavailability of some models that had not received approval under the new procedure, while the fact that there was one fewer selling day in September 2018 than in September 2017 across the region also contributed to the decline.
The big national markets all showed substantial declines in September.
French car registrations were down 12.8% on last year, but sales for the year-to-date (YTD) are still up 6.5%. In Spain, sales fell by 17% in September, with the selling rate declining to 1.1m units a year, from a SAAR of 1.9m in August, which was a record.
The Italian market contracted by 25.4% YoY in September, with the selling rate tumbling below 1.6m units a year for the first time in almost three years. Germany saw an even larger percentage YoY decrease in September, as sales fell by 30.5%. Despite this, the German market has still grown 2.4% in the YTD. UK car sales declined by 20.5% YoY, a loss of 87,000 units in YoY terms, further compounding a difficult year for the market (-7.5% YTD).
Overall, LMC said the expected fall in West European market sales due to WLTP-related distortion did materialise in September, although the impact was far from uniform across the region. Following growth of 1.4% in 2018 (to 14.5m units; 14.3m units in 2017), LMC sees 2019 growth at just 0.8% (to 14.6m units), as several key markets approach their cyclical peaks.
LMC analyst Jonathon Poskitt said: "Putting the recent WLTP distortions to one side, underlying market demand for the region is clearly close to its peak. We're therefore cautious on the 2019 outlook, given where we are in the market replacement cycle. Much depends on developments for the region's economy – which is performing well at present."
Greece: estimate for latest month.
Greece data source has changed to Sales from Registrations.
The percent change in the final column compares the average selling rate in the year-to-date with the last full year.
The average of the seasonally adjusted selling rate for an entire year is by definition the total of sales in the year.