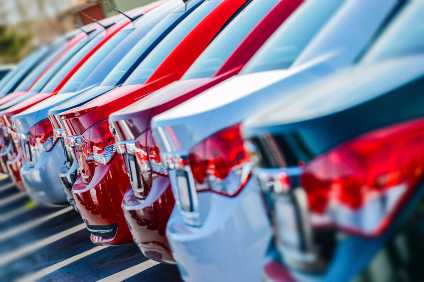 West European car registrations fell 1.6% year-on-year in February, according to data released by LMC Automotive. However, it also said the annualised selling rate – SAAR – picked up to 14.9m units a year in the month, up from 14.4m units a year in January.
Germany, a source of recent worries over its slowing manufacturing sector, was the star performer of the major markets in February. Sales grew 2.7% over last year with the selling rate at a relatively high 3.8m units a year.
UK February car sales increased by 1.4% over last year despite an uncertain economic outlook and weak consumer confidence levels.
The French car market grew by 2.1% in February and car sales for the year to date are up 0.5%.
However, southern Europe showed negative trends in the month. The Spanish car market fell 8.8% in February, continuing a disappointing start to the year. In Italy, which is hitting economic problems, sales were down 2.4% in February, but it seems likely that this market's performance would have been worse, were it not for a tax change in March which may have pulled sales forward.
For the first two months of the year, registrations across the region are down 3.3% on last year's pace.
Nevertheless, LMC said the regional annualised selling rate continues to improve and hit a six-month high in February, supporting its view that Western Europe's new car market will see modest growth (0.6%) in 2019 as a whole.
"There are clearly a number of risks," said LMC analyst Jonathon Poskitt. "A no-deal Brexit scenario is a worry – and the risk of it has risen in recent months – for the economy of the whole region, not just the UK. There would be a big knock to consumer and business confidence. Brexit is also joined by rising economic growth concerns for other European countries – notably Germany and Italy. The next few months will clearly be pivotal in terms of outcomes later in the year."