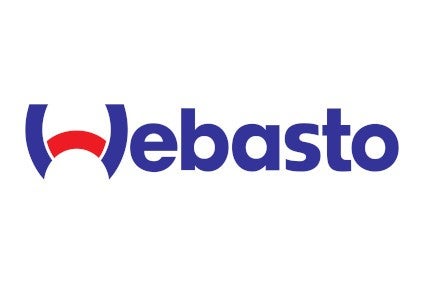 Webasto says the number of its employees who have the coronavirus has now risen to seven, with the supplier extending its Stockdorf headquarters closure until 11 February.
The Bavarian manufacturer adds 20 staff in its testing and prototype construction for roof systems will resume work in Stockdorf on a voluntary basis from 4 February, with the total number of coronavirus cases in Bavaria now increasing to ten.
The extension decision was made with the works council after consultation with the responsible health authority, while Webasto has also cancelled all business trips to and from China
"A total of seven of our employees in Germany have been tested positive for the coronavirus," said Webasto CEO, Holger Engelmann. "We take this very seriously. The health of our colleagues is our top priority. We have therefore decided the majority of our more than 1,000 employees will work at home for another nine days.
"That makes a total of two weeks since our closure. This is in line with the longest incubation period of 14 days assumed by experts for the virus."
Webasto maintains it has not experienced any restrictions in day-to-day operations due to what it describes as increased mobile work of employees in the administration and development centre.
Many central functions of the Webasto Group are located in Stockdorf, such as development, purchasing, project management, sales, controlling, human resources, IT or communication. However, there are also tasks which cannot be done from home.
"In order to be able to continue to meet the requirements of our customers in this special situation reliably and at the highest quality level, around 20 colleagues in our testing and prototype construction for roof systems will resume their work in Stockdorf on a voluntary basis as of 4 February," added Engelmann.
"We have made this decision together with the works council after consultation with the responsible health authority."
After the first cases of coronavirus infection in the company became known, Webasto closed its headquarters in Stockdorf near Munich on 29 January, 2020 on its own initiative to protect staff.
"We were able to interrupt the chain of infection by taking the following steps as a precaution: closing down the site early on quickly narrowing down the risk groups and asking the employees to work in their home offices," noted Engelmann.
"The fact we have not yet had a case of coronavirus at any of our other German Webasto sites speaks for the effectiveness of our measures."
All buildings at the Stockdorf site have been professionally cleaned and disinfected by specialist staff in recent days.
Information last night (3 February) from Bavaria's Health Ministry (Bayerisches Gesundheitsministerium) and put through a basic translation service, now records the number of coronovirus cases at ten in the State, with six being treated in the Clinic Schwabing in Munich.
"There are currently a total of ten known coronavirus cases in Bavaria (as of 8:00 pm)," noted a Health Ministry statement. "The ninth case was also announced on Monday evening. It is another child of the man from the district of Traunstein, whose positive findings were announced last week.
"Details will be released to the media on Tuesday."