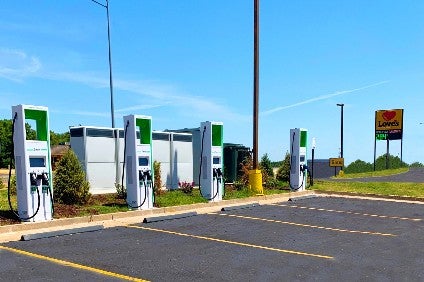 Electrify America, the nationwide charging network set up in the US by Volkswagen of America, has launched 'Hello, Freedom', a campaign designed to drive awareness of the brand and charging station availability among electric vehicle (EV) owners and prospective buyers.
The company claims to operate the largest open direct current (DC) fast charging network for electric vehicles in the country. It has around 2,000 ultra fast chargers at 460 stations.
The campaign highlights the reduced freedom of everyday travel that many citizens have experienced this year due to the COVID-19 pandemic. It focuses on a renewed appreciation for vehicle travel and the flexibility of being "able to go anywhere thanks to a growing EV charging network".
Of course, the campaign is also about encouraging drivers to use Electrify America's network to recharge their EVs.
"In the past, electric vehicle travel has been a challenge due to the lack of convenient charging options. With our rapid deployment of ultra-fast chargers, [we are] helping provide EV owners with the freedom to travel where and when they need," said Misti Murphey, senior manager of marketing at Electrify America.
"The campaign highlights the choice of electric vehicle travel and independence from relying on a gas pump."
The campaign also features Ford's Mustang Mach-E EV and the Harley Davidson LiveWire. The car and motorcycle makers each have charging agreements with Electrify America.