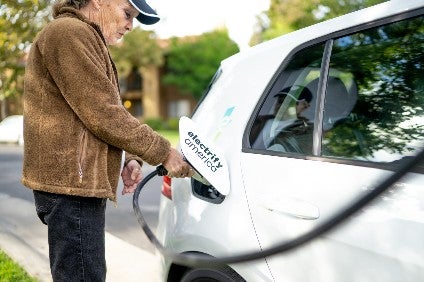 Electrify America, the wholly-owned subsidiary of Volkswagen Group of America set up as part of the 'dieselgate' settlement with federal authorities, has announced collaboration with six organisations in California to help develop and launch community based programmes to support brand neutral education and awareness of Zero Emission Vehicles (ZEV) for disadvantaged and low-income communities.
It said it was investing US$2.7m in the education and outreach campaign.
"We believe collaborating with these community based organisations will raise awareness that ZEVs can affordably meet most consumers' mobility needs today," said Richard Steinberg, senior director of marketing, communications and green cities at Electrify America.
"The gap between the perceived and actual affordability of ZEVs appears to be significant, and it presents an opportunity to have a meaningful conversation within California's low income and disadvantaged communities about the benefits of ZEVs."
Electrify America uses definitions for low-income communities (LIC) and disadvantaged communities (DAC) established by the State of California, which are published and mapped by the California Air Resources Board (CARB) on its Disadvantaged and Low-income Communities Investments webpage.
The organisations collaborating with Electrify America on this initiative include Valley Clean Air Now (Valley CAN), Pacific Asian Consortium in Employment (PACE), Chinese Newcomers Service Center (CNSC), Self Help for the Elderly (SHE), Liberty Hill Foundation (LHF) and GRID Alternatives. More than 75 non-profit, private and public entities from across California were invited to submit proposals.
"Due to a combination of public policies and incentive programmes in California, there are more models of ZEVs available in California than anywhere else. The cost for a low-income individual to obtain both new and used ZEVs in California can often be less expensive than a similar gasoline-powered vehicle," added Steinberg.
"Electrify America believes this is a critical message to communicate, and we have chosen to collaborate with these six organisations that are trusted in their communities and will deliver that message most effectively."
Electrify America, headquartered in Reston, Virginia and with an office in Pasadena, California, is investing $2bn over 10 years in ZEV infrastructure, education and access.