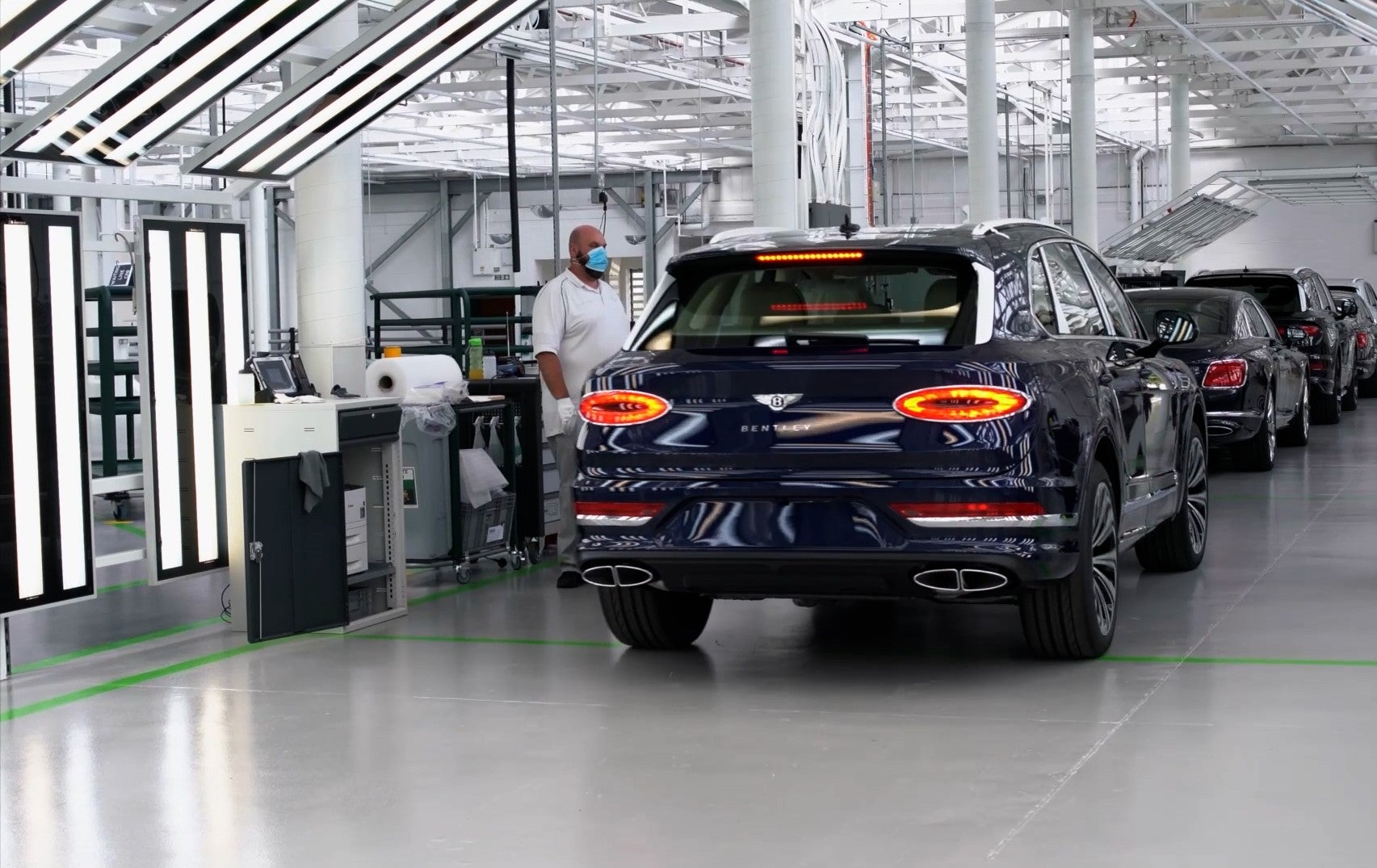 Volkswagen 's Bentley Motors today certified for delivery its first car from a new, dedicated 'Excellence Centre for Vehicle Finish' at the factory in Crewe, England.
Manufacturing chief Peter Bosch , drove the first car – a Bentayga V8 – off the line as part of a celebratory ceremony for colleagues on site.
Every car will now be finished in the new facility by a team of specially selected craftspeople.
Each has been given enhanced training to complete a 500 to 650-point checklist that takes more than two hours, with 20 cars a week undergoing an even more comprehensive quality audit.
The new facility is based in the former Mulliner workshops where for decades bespoke cars were built. Later, the building was transformed into a dedicated production line for the Mulsanne.
Bosch said: "Every Bentley model has always been hand-built and checked to the very highest standards. The new centre takes our meticulous standards even further. Colleagues wear white gloves to ensure that our hand-built cars leave the facility without so much as a fingerprint on. Their skill and passion is supported by digital innovations such as artificial intelligence, to ensure our current and future cars will continue to meet our customers' high expectations."