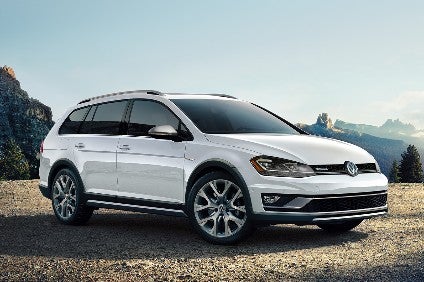 Tell us something we didn't already know: The United States has fallen out of love with station wagons (aka estate cars).
Hence Volkswagen of America (VWoA) has pulled the plug on a couple of Golf variants.
The automaker said the Alltrack and SportWagen would end production with the 2019 model year though Alltrack build at the Puebla, Mexico plant continues to the end of the calendar year.
"Over the past several years, demand among American consumers has shifted from wagons to SUVs," the automaker said.
"Through the first half of 2019, SUVs account for 47% of the industry sales, and more than 50% of VW sales."
VWoA plans to release three new SUV models in the next two years. The five-seater Atlas Cross Sport will be unveiled later this year, and the ID Crozz electric SUV debuts early next year. Last week, it announced a new smaller SUV model expected to arrive in 2021 that will slot beneath the Tiguan.
"SUVs have definitely assumed the mantle of family hauliers from the station wagons and minivans we remember from our childhoods," said Scott Keogh president and CEO, Volkswagen of America.
"But as we look towards the future, both our expanded SUV line-up and the upcoming ID. family of electric vehicles will bring the opportunity to combine the style and space people want in a variety of ways. The flexibility of our EV platform gives us the ability to revive body styles of the past so anything is possible."