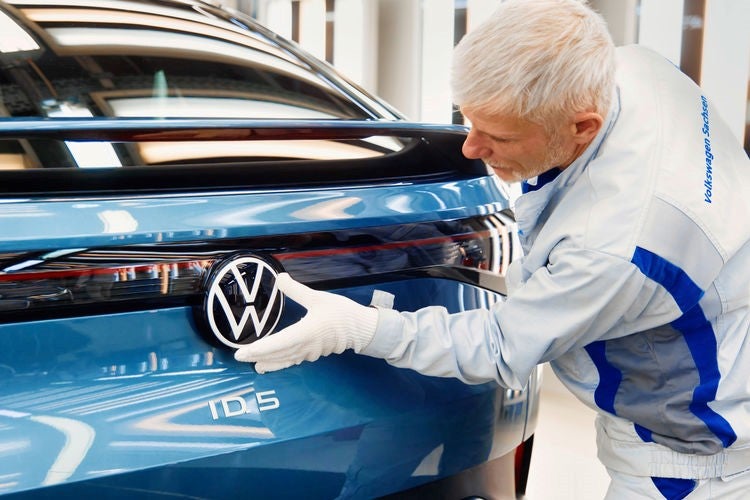 Volkswagen has issued preliminary financial figures for the first quarter of the year which sjow an operating profit of around €8.5bn and an operating return on sales of around 13.5%.
However, the company noted that €3.5bn of that profit total was attributable to commodity hedges and is 'not cash effective'. It said the net cash flow of the Automotive Division is around €1.5bn and that burdens on working capital from seasonally increased inventories are offset by only a small increase in liabilities which is production related.
The company also noted the effects of the further course of the Ukraine war 'still cannot be predicted with sufficient certainty' and that there is a risk that further developments in the Ukraine war will have a negative impact on the Volkswagen Group's business activities. 'This may also result from bottlenecks in the supply chain.' VW said.
Further, VW warned that further development on commodity markets also remain unpredictable, which in turn may have significant effects on the measurement of hedging instruments. In addition, negative effects may continue to result from a worsening Covid-19 pandemic and from the supply situation – especially for semiconductors, the company said.
EVs are strongly up
On a more positive note, VW Group said that despite supply bottlenecks for semiconductors and wire harnesses, it delivered 99,100 all-electric vehicles (BEVs) in Q1 2022 (Q1 2021: 60,000). Also, the BEV order bank rose to around 300,000 vehicles in Western Europe alone.
First quarter VW Group BEV deliveries in China increased more than four-fold to 28,800 units (Q1 2021: 6,200).
The top VW Group 5 BEV models in the first quarter of 2022 were as follows:
– Volkswagen ID.4 30,300 units
– Volkswagen ID.3 13,000 units
– Audi Q4 e-tron (incl. Sportback) 10,700 units
– Audi e-tron (incl. Sportback) 10,300 units
– Porsche Taycan (incl. Cross Turismo) 9,500 units
The full VW Group report on the interim financial statements as of March 31, 2022 is expected to be published on May 04, 2022.