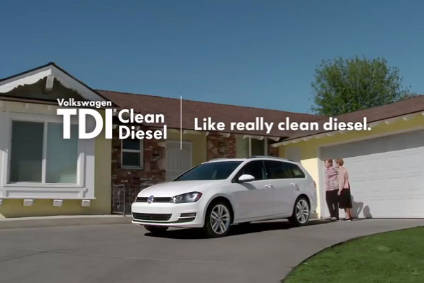 Given the choice of having their emissions test-cheating 'clean' diesel Volkswagens fixed or getting their money back, US car owners are lining up for the cash, a media report said.
Almost half of the 475,000 affected US owners have already registered to participate in a Volkswagen AG settlement programme a month after the deal won preliminary court approval, Bloomberg said. The deal, agreed with owners and US regulators, offers options, including a cash buyback or US$5,100 and free repairs.
Most of the 210,000 owners and lessees who've enrolled in the programme want the buyback, lead plaintiff's attorney Elizabeth Cabraser told Bloomberg. While VW doesn't have a government-approved modification available yet for any of the cars, drivers may have a change of heart if a repair becomes available, she added.
"This is a huge number in a relatively short period of time," Stanford University law professor Deborah Hensler said. "But on the other hand, it would be shocking if a huge fraction of class members were to opt out."
The Bloomberg report noted buying back the cars is the more expensive option for the company but having more owners choose that option would help the carmaker fulfill its obligation to get 85% of polluters off the road in order to avoid further penalties. The first of at least 11 emissions-system adjustments is expected in September, a year after the cheating was made public.
The settlement includes about US$10bn for owners of VW models with two-litre TDi engines, most of which were promoted in the US, with high-profile advertising campaigns, as 'clean diesel' cars.
According to Bloomberg, plaintiffs' lawyers have sent out over 800,000 notices to ensure optimal participation from the class. Owners and lessees have until September 2018 to opt for the buyback.
But about 235 consumers have opted out of the settlement since it won initial approval from a San Francisco federal judge on 26 July, or less than 0.05% of the class. That compares to a 0.6% rejection rate in a 2004 General Electric settlement and a 16% opt-out class in a 2010 settlement with McKee Foods, according to the filing cited by the newswire.
US District Judge Charles Breyer is set to rule on the motion for final approval on 18 October.
Earlier reports here