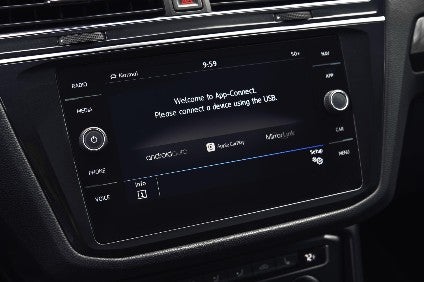 Volkswagen of America has enhanced its VW Car-Net mobile app with two types of Apple Siri commands to help owners interact with their vehicles.
Available with iOS 12 on Apple devices, owners can now use Siri to help control their vehicle. Once logged into the VW Car-Net App, owners can use Siri to lock and unlock the vehicle, check estimated mileage with the fuel or charge left in the vehicle, and enable the Flash or Honk & Flash commands. For example, an owner would simply say to their Apple device: "Hey Siri, lock my car."
Car-Net now offers several shortcuts that can be added to Siri with a personalised phrase, including a start/stop for charging, defroster, and climate; a set climate temperature command; and a "where is my car?" command.
"We are constantly looking at innovative ways to make VW Car-Net more convenient and relevant for our customers," said Abdallah Shanti, EVP, global chief information officer Volkswagen Brand & Car-IT.
Features available through Car-Net are divided into three key areas: App-Connect, Security & Service, and Guide & Inform.
App-Connect smartphone integration for compatible devices offers users the ability to run select smartphone apps directly on the vehicle's display through Apple CarPlay, Android Auto and MirrorLink.