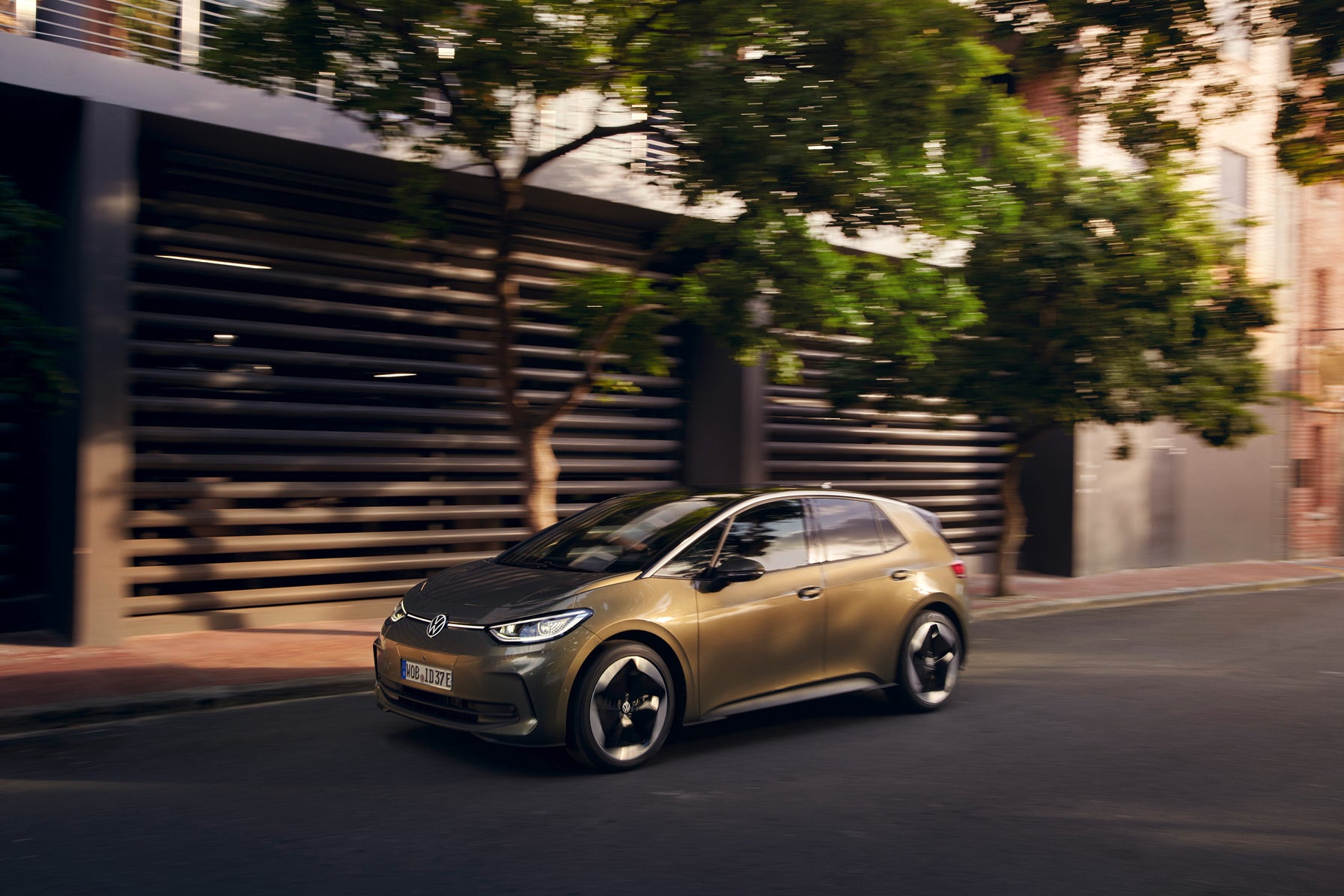 Volkswagen has updated its ID.3 EV hatchback with design tweaks, higher quality interior materials and the latest assist systems, two and a half years after the launch of the original.
Exterior changes include "optimised" air cooling openings and a new bumper. The bonnet now appears longer because the black strip under the windscreen has been removed and recessed sections at the sides additionally extend the front. VW has optimised the aerodynamics by improved air flow around the front wheels. Two part tail lights are new.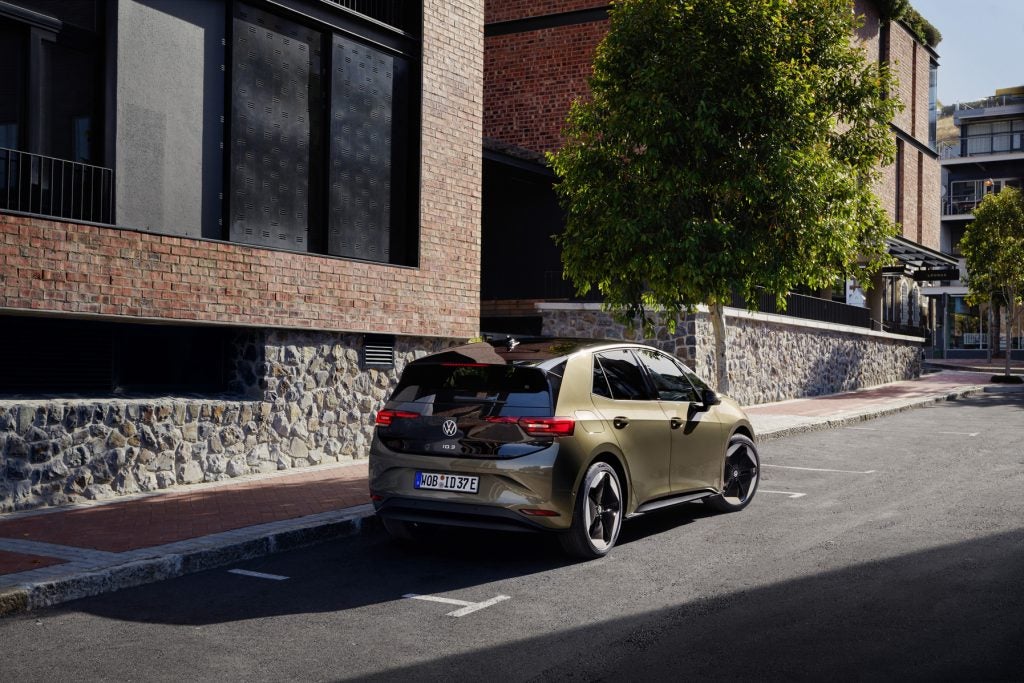 VW uses the microfibre material Artvelours Eco for door trims and seat covers, a fabric that contains 71% recyclate. This secondary raw material is obtained by recycling plastic that has previously been disposed of as waste at least once.
VW claims the material has the same characteristics in terms of look and feel and durability as conventional new materials. The interior equipment is also completely animal free.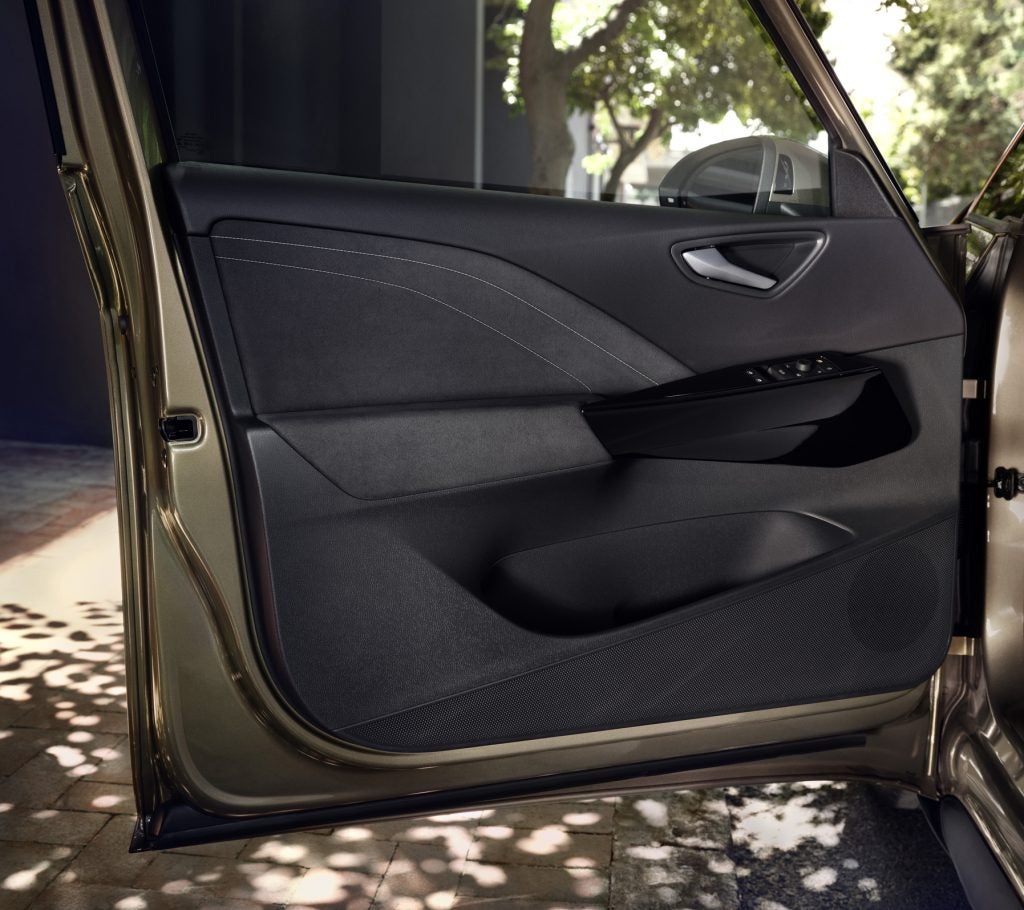 Following customer feedback product improvements have been made. Soft, foam-backed surfaces in the cockpit create a new haptic experience and the remodelled interior door trims also have softer and larger surfaces.
Charging is easier thanks to standard functions such as Plug & Charge – where the vehicle authenticates itself and starts the charging process when the charging cable is plugged in at a charging station – and the intelligent Electric Vehicle Route Planner. On longer journeys, this calculates charging stops so that the destination can be reached as quickly as possible – using current traffic information and forecasts in addition to the battery charge level. The charging stops are evaluated dynamically on the basis of the capacity of the individual charging stations. This means that the route planning function may suggest two short charging operations with high power instead of a single long charging stop with low power. The system detects charging stations that are occupied and does not suggest them. Points of interest can be transferred to the car using an app.
Updated software improves system performance and is able to receive over the air updates. A 30.5cm (12 inch) touch display for the navigation system, telephone functions, media, assist systems and vehicle settings is now standard with a redesigned menu structure and clearer layout while the charging menu is now located on the first level.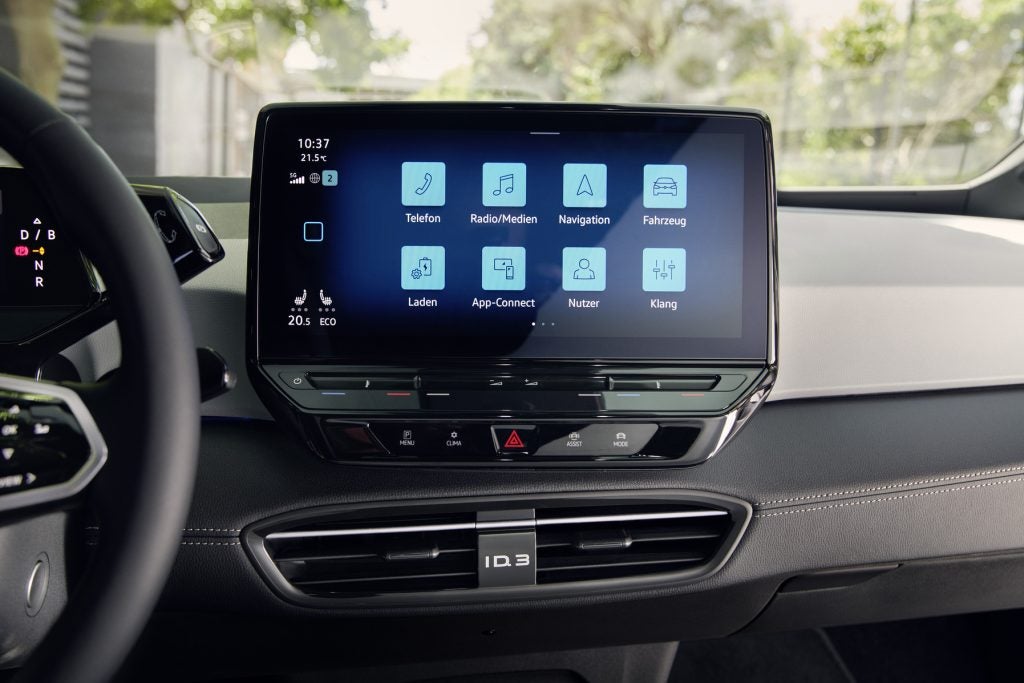 Travel Assist with swarm data is now optional in the ID.3. In combination with the adaptive cruise control (ACC) and Lane Assist, this system can make use of swarm data and needs just one identified road marking to keep the vehicle in its lane on country roads.
Since launch, over 600,000 ID. models have been delivered worldwide.
The range is now six models and, in addition to production in Zwickau and Dresden, the ID.3 will be built in Wolfsburg from autumn 2023. ID.4 is also built in the US.