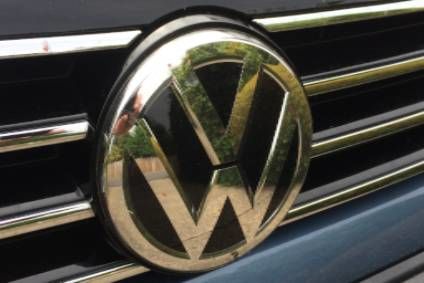 Volkswagen says it has no intention of divesting any of its subsidiary brands as the fallout from the diesel emissions scandal continues to reverberate, with the automaker labelling the situation akin to the 'Bermuda Triangle."
Some speculation has been raised as to whether Volkswagen would be forced to sell any of its 12 divisions in order to pay what seem certain to be colossal fines imposed by the US and possibly others, but the German automaker is scotching any such suggestion.
"There is not a second we think about getting rid of any part of [the] company that made it so great," said VW CEO, Matthias Müller. "These 12 companies are successful individually."
The newly-installed VW chief also hinted some sort of compensation might be available for customers whose residual value of diesel vehicles could be affected come resale.
"We are going to prepare the right package for each market," he noted. "Let's call it some sort of compensation for reduction in residual values.
"I can't give a figure of what demands we might have to pay. We are firmly convinced our liquidity is strong enough, so strong we don't even have to think about it."
Müller also maintained when the full results of the inquiry into the emissions testing irregularities are made known, the company had to make sure it was not treated as an isolated development.
"That information – when we get it – it must not be just a one-off that trickles down somewhere," he said. "Everyone in this organisation must be in a position to analyse the gravity.
"We are astounded this has happened apparently because information was not shared. We have to say, call it the Bermuda Triangle."
The VW CEO added he intended to travel to the North American International Auto Show (NAIAS) in Detroit next month, where he would "meet the authorities," although it is as yet unclear with which bodies he will engage.
Müller also inferred VW could have a less ostentatious presence in Detroit and other events, noting: "Greater humility would also do us well at motorshows," while he added the company's access to credit was still secure.
"We are working very hard on day-to-day operations – that is a particularly challenging task. To put it plainly, we are fighting for every customer and every car. Anything not absolutely necessary will be cancelled or postponed.
"We have concluded additional credit lines. Volkswagen's good reputation on the capital markets is still intact. Shares have recovered by around 40% from the low of the crisis. Even though the current situation is serious, the company will not go to pieces."