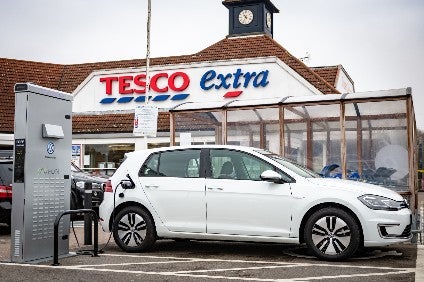 Volkswagen has said its namesake brand would develop its final generation of vehicles using combustion engine technology in 2026 and focus instead on electric cars.
"In the year 2026 will be the last product start on a combustion engine platform," strategy chief Michael Jost told the Handelsblatt automotive summit conference at Volkswagen's headquarters in Wolfsburg, Germany, Reuters reported.
A spokesman confirmed to the news agency Jost's remarks meant that VW, Europe and China's best selling passenger car brand, would focus on electric cars instead.
Reuters noted Volkswagen made a strategy shift toward battery driven vehicles in the wake of a damaging diesel emissions cheating scandal in 2015, which forced the carmaker to pay more than EUR27bn in fines for hiding excessive pollution.
VW would continue to adapt its petrol and diesel engined cars to meet environmental standards during the lifetime of those vehicles but the German carmaker is now committed to radical steps to stop global warming, Jost said.
As a way to meet the goals of the Paris climate accord, Volkswagen has changed its car development benchmarks to include the target of radically cutting levels of carbon dioxide pollution in production as well, Jost said, according to Reuters.