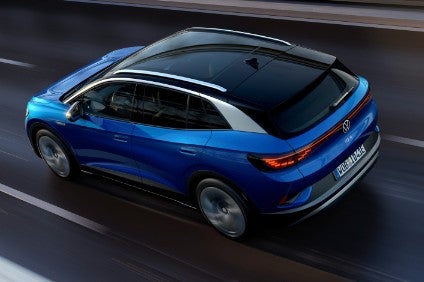 Volkswagen has clearly painted a target around Tesla's US$39,990 Model 3 by pricing the ID.4 SUV – the first of the new long range BEV series to cross the Atlantic – at $39,995, for the base rear-wheel-drive ID.4 Pro with a federal tax credit of up to $7,500 likely to come off that.
"With those credits, the entry price of ID.4 is on par with the 2021 Tiguan SEL," the automaker said.
An AWD Pro version ($43,695) also will be available with more power and adding a heated windscreen and tow hitch. Both models offer option packs.
The model will launch with a limited run 1st Edition ($43,995).
VW plans to sell the new electric vehicle in all 50 US states where it has 600 dealers.
From 2022, the ID.4 will be produced at the Chattanooga assembly plant. Once US production starts, the automaker plans on offering a "localised version" priced around $35,000.