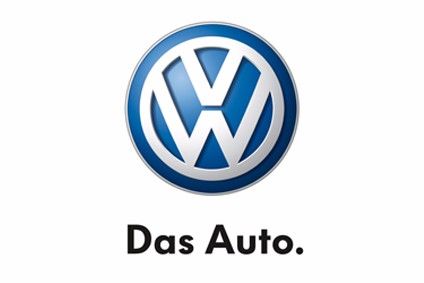 Analysis of the 'Big 5' national European car markets by JATO shows that the Volkswagen brand took a hit in the January market as it suffered a sales fall in a growing market.
Volkswagen remained the best-selling brand in the Big 5 markets last month with sales of 88,900 new cars. However, its registrations across those markets fell by 4.1% amid the 'dieselgate' emissions issues affecting its performance in Germany (-8.8%) and in the UK (-13.8%).
The Volkswagen brand was the only one in the top ten across the Big 5 markets to post a sales decline. Its market share in the five dropped significantly as a result, from 13.0% in January 2015 to 11.7% last month. The Volkswagen Golf led the ranking by models with 26,100 units, down by 6.8%.
Ford was in second place, with sales of 57,700 vehicles, 8% ahead of last year. Although sales of the its top selling Fiesta were down (16,100 units, -4%) in the Big 5 markets last month, Ford said it is experiencing a boom in sales of its SUVs with the the EcoSport compact SUV up 50% last month in Europe (whole region, Ford's definition) and the Kuga midsize SUV up by 19%.
The Italian car market showed a big jump last month of 17%; that big jump meant it outsold the French car market and became the third largest market in Europe with 156,200 units sold.
JATO noted the continued growth of SUVs in the European car market and said the overall picture was encouraging, though driven by rebounds in Italy and Spain. "Most of the growth was driven by only two markets and not all the car makers benefited from it," said Felipe Munoz, Global Automotive Analyst at JATO Dynamics. "The volumes growth in Europe's Big 5 was driven by SUVs which topped the segments ranking, increasing registrations by almost 23%. Meanwhile the compact segment grew by only 5% and demand for subcompacts continued to stall."
See also: Car sales in Western Europe up 5.9% in January