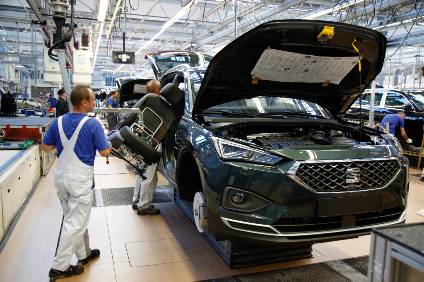 After tentatively restarting car production at European plants in recent weeks, reports say Volkswagen is pausing production on some assembly lines in Germany due to low market demand.
Media reports cite internal VW communications that say the company will bring a halt to two assembly lines at Wolfsburg while another will have much reduced hours of operation this month.
The suspension will reportedly mainly hit Tiguan, Touran and SEAT Tarraco models but with Golf output also impacted.
The situation at VW is said to echo that for other vehicle makers who have restarted manufacturing operations in recent weeks. Supply chain difficulties were an early obstacle, but the more fundamental problem of depleted demand is now emerging as the bigger issue. Automakers will be reluctant to incur the high costs of keeping plants open if there is insufficient demand for their products.
Although lockdowns across Europe are easing, there is mounting evidence of a very sharp economic downturn that is pushing up unemployment and will worry prospective car buyers for months to come, keeping the car market well below normal and requiring car plants to operate under optimal or efficient scale.
In an internal interview seen by the Financial Times, VW manager Arne Meiswinkel said the company had to "align production to the expected market fluctuations".
AFP reported that Volkswagen's plants in Europe are currently running at 35-50% of capacity.
Nissan to reduce capacity by 20% and close a European plant