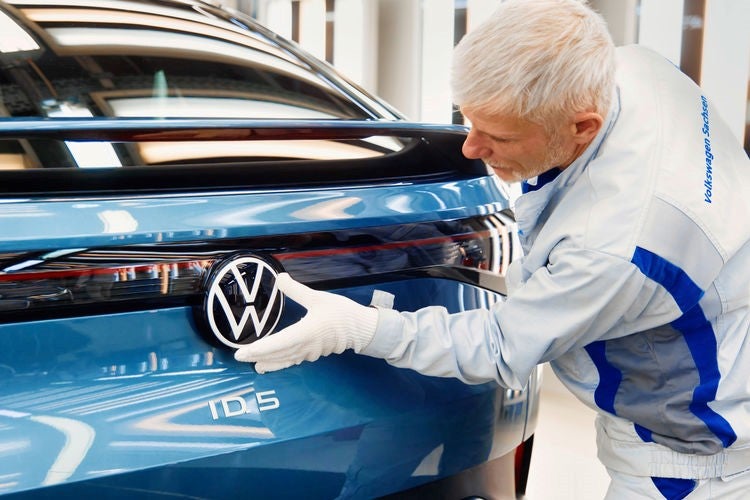 Volkswagen's ICE car plant converted to EVs, Zwickau, has started production of its sixth BEV model, the ID.5.
Six VW, Audi and Cupra models will be manufactured on the modular electric drive matrix (MEB).
Emden (ID.43), Hanover (ID. Buzz4) and Chattanooga (ID.4) will be added to the EV output network this year as part of plans to build 1.2m BEVs at sites in Europe, the US and China in 2022.
VW production chief Christian Vollmer said: "The Zwickau production plant has paved the way for the group to do this with six ramp-ups from three brands in just 26 months. The knowledge and experience gained will help us to continue to electrify our production network quickly and efficiently."
Stefan Loth, chairman of Volkswagen Saxony, added: "Our focus now, depending on how the semiconductor situation pans out, will be on achieving full capacity. This year we aim to exceed the 180,000 vehicles Saxony built in 2021."
Since 2018, around EUR1.2bn has been spent on converting the Zwickau plant from ICE vehicle production into a digital, flexible, highly efficient showcase factory for the manufacture of electric vehicles. Increasing use is being made of technology such as smart Industry 4.0 robots and driverless transportation systems that take components to the assembly line completely autonomously.