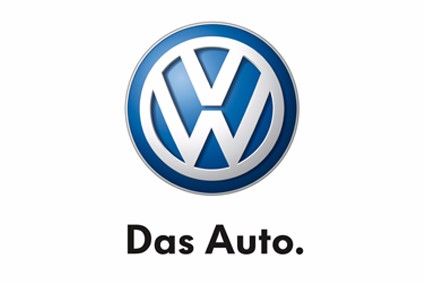 Volkswagen Slovakia is facing massive industrial action tomorrow (20 June) as thousands of workers walk out at 06:00 in support of a 16% wage claim, a hike derided as 'absurd' by management.
The automaker has been locked in battle with unions looking for a substantial salary increase but a revised offer this afternoon (19 June), which the automaker claims would have led to a package worth around 8.9% across several months, was rejected leading to the spectre of strike action.
"We are sorry despite the new, higher offer by the employer, there was no agreement," said Volkswagen Slovakia chairman, Ralf Sacht. "Our company is always coming up with higher bids, but on the side of the trade union, the demands are absurdly expanding.
"We continue to insist wage increases of 16% are irresponsible to thousands of employees as it threatens the future of the business and job stability. The disproportionate increase in personnel costs greatly exacerbates our attractiveness to new products.
"The wage of bills offered by us is getting closer to the trade union's claim of the average wage of EUR160 (US$179). Besides the increase of tariff wages our offer also includes further financial benefits. That is why we are expecting the trade union to make a step towards an agreement."
Central and Eastern Europe has become something of a magnet for Western OEMs and suppliers of late, with significant numbers of people employed in the auto industry, but increasing competition for labour, coupled with what unions maintain are burgeoning profits, is starting to drive up salary demands.
The issue is complicated by what appears to be a major internal feud between warring Slovak unions, with the result Volkswagen now has a large Moderne and smaller Oz Kovo labour bodies, but it still seems likely disruption will severely disrupt Volkswagen's Bratislava plant, although the strike's duration is unknown.
Moderne was not immediately available for comment from Slovakia, but comments put through a basic translation service, saw union chairman, Zoroslav Smolinský , point to what he says is VW's profits allowing it to bolster wages.
"Profit before tax – [is] in no small measure the result of a particular work of particular people – employees of lines, production lines, the paint shop, press shop, also administrations and all other workplaces," said Smolinský.
"We demand they receive a fair share of the success of the enterprise in the form of higher wages and better working conditions."
Volkswagen counters however, with its proposals put forward to unions at this afternoon's talks, which it says would see a raft of measures including a wage rise of 4.5% and a one-off payment of EUR350 from 1 June this month and a salary increase of 4.2% from 1 January next year.
The duration of the collective agreement would last until 31 December, 2018.
VW's Bratislava plant is the exclusive source for the Volkswagen Touareg, Audi Q7, Volkswagen up!, Skoda Citigo, SEAT Mii. It also produces bodies for Porsche Cayenne.
In addition, it makes underbodies and gearboxes for other VW Group brands, suggesting a strike could potentially disrupt VW Group's European production network more widely,
"It´s too soon to say how long the strike will last and how it will influence our production," a Volkswagen Slovakia spokeswoman told just-auto from Bratislava.