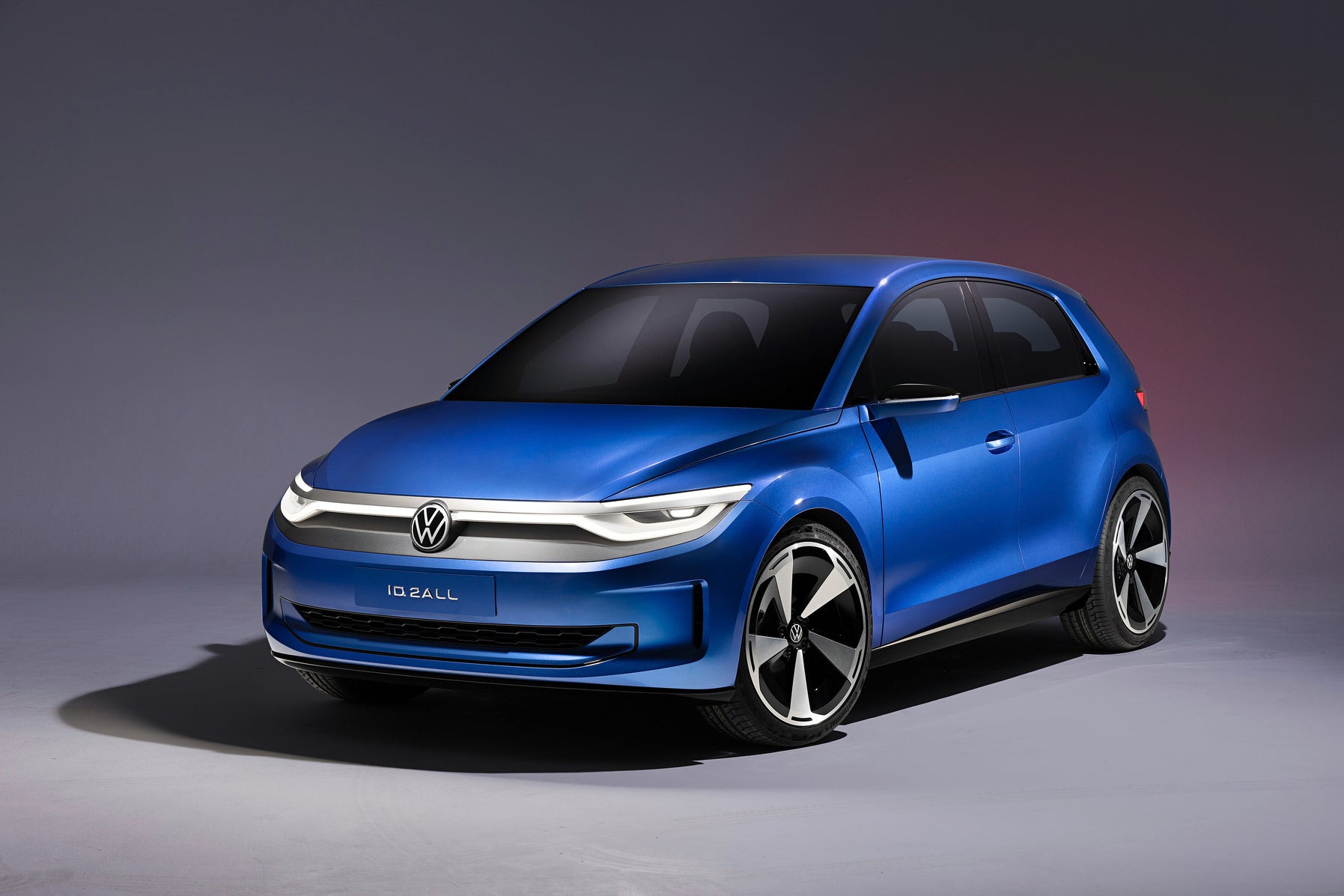 Volkswagen has released first details of a new ID series EV costing "less than EUR25,000" – the ID. 2all concept.
It's front wheel drive (the ID.3 and ID.4 both offer optional AWD), has a range of up to 450km (280 miles), technology such as Travel Assist, IQ.LIGHT or Electric Vehicle Route Planner and a new VW brand 'design language'.
The production models will be based on the MEB Entry platform and this one of 10 new EVs Volkswagen will launch by 2026.
Thomas Schaefer, CEO of VW Passenger Cars. said: "The ID. 2all shows where we want to take the brand. We are implementing the [EV] transformation at pace to bring electric mobility to the masses."
VW said it planned to launch production in Europe in 2025.
"The goal is a starting price of less than EUR25,000," it said in a statement.
"With the enhanced MEB Entry platform, the ID. 2all is equipped with particularly efficient drive, battery and charging technology. It has a powerful electric drive motor with an output of 166kW/226PS and will have a calculated WLTP range of up to 450km."
Design chief Andreas Mindt said: "The ID. 2all gives a preview of [our] new design language which is based on three pillars: stability, likeability and enthusiasm."
This new design language includes the C-pillar style designed for the first Golf launched back in 1974.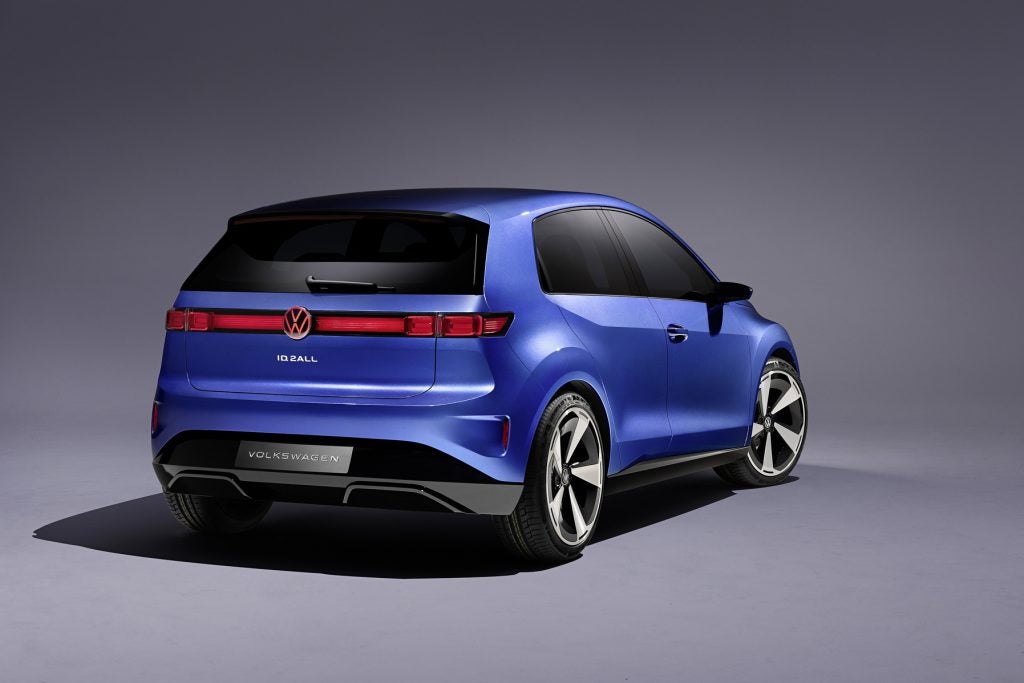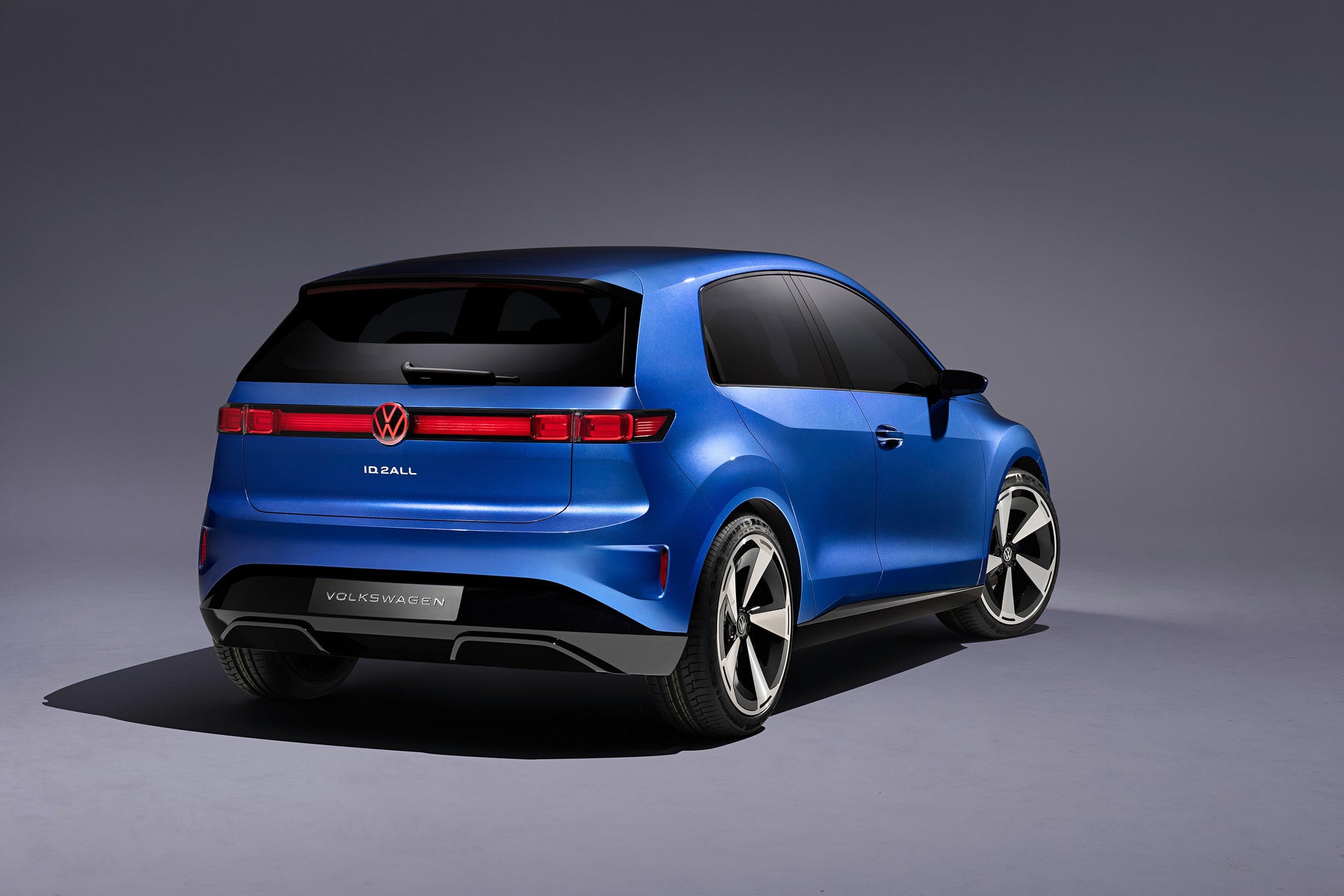 The interior has high quality materials, a "self-explanatory" infotainment system with traditional volume control knob and a separate air conditioning control cluster.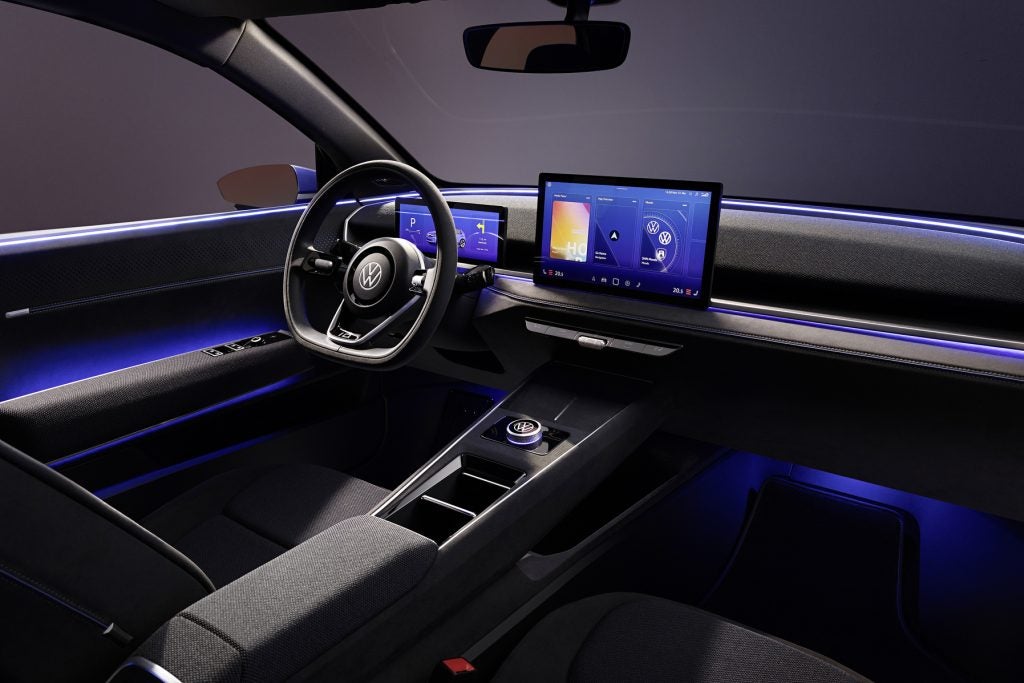 Luggage volume is 490 1,330 litres, more than in some larger models, VW claimed.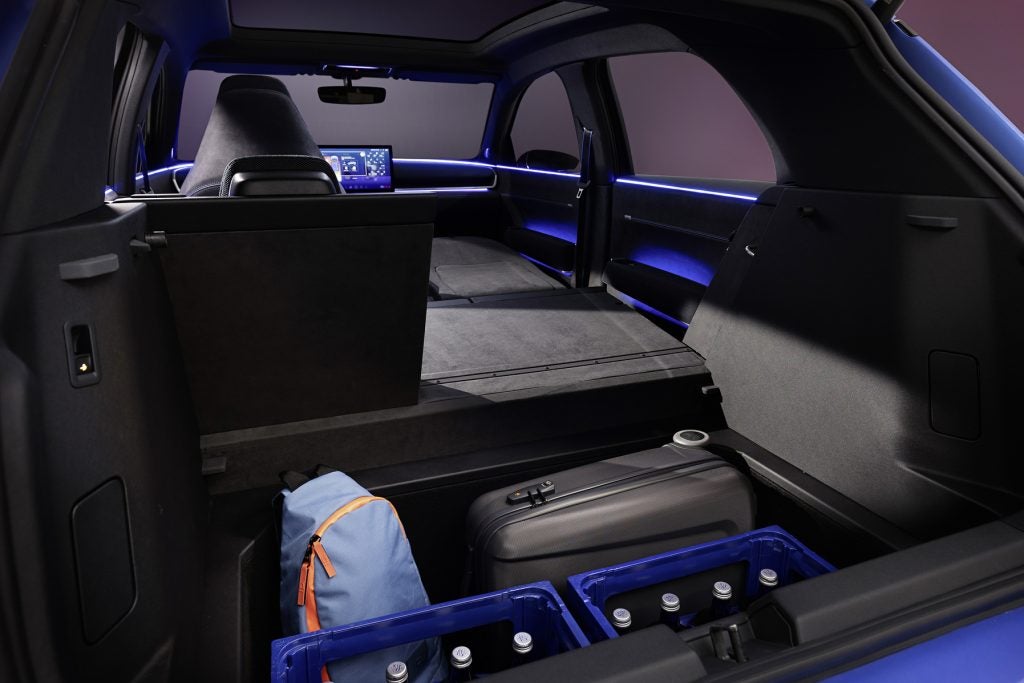 Included among the 10 new EVs VW plans to launch by 2026 are the ID.32, long wheel base ID. Buzz and ID.74 this year. A compact SUV follows in 2026 and, "in spite of all the challenges", the automaker is also developing an electric car to sell for under EUR20,000.
This will give the automaker the widest range of EVs compared with its competitors and it is targeting 80% of the Europe EV market.
VW Passenger Cars previously based its calculations on a 70% share.
Earlier report: VW still plans cheaper EV