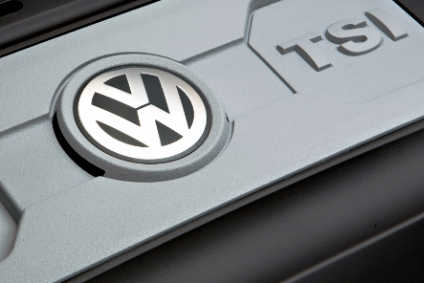 Volkswagen said its eastern Europe purchasing department is a crucial cog in its search for new suppliers in the 20 countries in which it operates.
Based in Budapest, the scale and importance of the purchasing department's work can be gauged by the fact 65% of Volkswagen's entire buying volume is carried out in eastern Europe, reflecting its competitiveness and labour workforce skills.
"The goal is to bring new suppliers into the supply chain and add to this development," Volkswagen head of purchasing regional office Eastern Europe, Carsten Peters, said at this week's CEE Automotive Forum in Prague. "It is a three-step approach: we have scouting, quotation and readiness phase[s].
"We look for suppliers, [or] suppliers to get in contact with us and send us a complete presentation. When it is interesting to Volkswagen, we will visit the company, this is done by the R&D, logistics and purchasing departments. If production is just as good, we will start to prepare for making a quotation. We can optionally do a test enquiry to figure out if the company is competitive or not.
"An audit is [then] mandatory to be a Volkswagen supplier. Our [purchasing] office prepares this audit. We are 100% right – we never recommend a supplier which would fail after an audit. Then there is a tough quotation process [followed by a] negotiation phase, then you get a nomination letter [and after] you are a supplier to Volkswagen."
However, even after that exhaustive vetting procedure, Peters insisted the work of the purchasing department was not finished as further efforts would subsequently be needed in the production readiness phase.
"You have to bring [the] parts and performance quality we want and in the time needed, so there will be commitment meetings," added Peters. "We will [also] check with the toolmaker. Before mass production starts, we are checking the date of production to figure out if your company can really do this, otherwise Volkswagen is in trouble and if Volkswagen is in trouble, the suppliers are in trouble too."
While the purchasing chief conceded there were "big challenges" to becoming a Volkswagen supplier, he nonetheless insisted the opportunities were great and could open doors to further work.
Peters also said Volkswagen would visit suppliers and if, for example, further testing equipment was needed, the automaker would insist this was made available simply to have the chance to make a quotation.