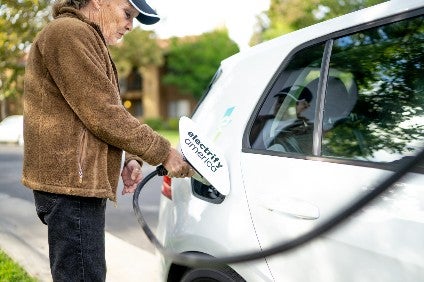 Volkswagen's electric vehicle platform and battery purchasing plans are being readied to handle production of 50m vehicles, chief executive Herbert Diess reportedly told German auto trade weekly Automobilwoche.
The electric vehicle platform had been "booked" for 50m cars, Reuters quoted Diess as saying. He added battery procurement had also been readied to handle this amount.
"We have bought batteries for 50m vehicles," Diess told Automobilwoche.
The VW group sold 10.7m vehicles in 2017.
A VW spokesman told Reuters the number mentioned by Diess amounted to a theoretical long-term goal for the carmaker's MEB electric car platform.
The group's current vehicle platform, named MQB, has underpinned sales of 50m mainly combustion engine vehicles over multiple brands and multiple years of sales, he added.
Volkswagen has earmarked EUR50bn (US$56bn) for battery procurement, he told the news agency.
At the end of October, VW group reported an 18.6% decline to third quarter operating profit as its bottom line was dented by weaker vehicle sales and the impact of tighter emissions testing regulations – WLTP – in Europe.
Third quarter vehicle sales were off 3.6% on last year at 2.55m units while Q3 production declined by 8.2% at 2.39m units.