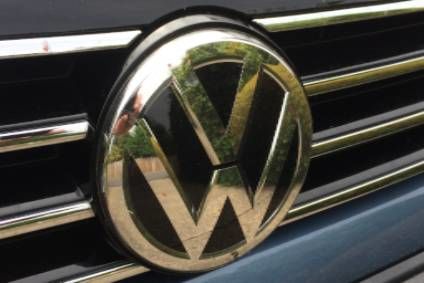 Volkswagen has appointed Hinrich Woebcken head of the North America region effective 1 April, 2016 when he assumes responsibility for all the activities of the Volkswagen Passenger Cars brand in the region.
"The company is thus moving forward with strategic reinforcement in the regions and is bundling development, procurement, production and sales activities in the USA, Mexico and Canada," VW said in a statement.
Woebcken also becomes chairman of Volkswagen Group of America, Volkswagen Mexico and Volkswagen Group Canada. The function of president and CEO of Volkswagen Group of America remains unchanged and Michael Horn remains in post. Prior to joining Volkswagen Woebcken was a board member and CEO Commercial Vehicle Systems Division at Knorr Bremse.
Volkswagen brand CEO Herbert Diess said: "The USA is and will remain a key core market for the Volkswagen brand. That is why the North America region must be steered in the interest of our customers and dealers there. With his international experience Woebcken will make an important contribution to the brand's positive development in the region."
Woebcken (55) is an industrial engineer with extensive international experience in procurement, production and sales. He began his professional career in 1985 as a production engineer and assembly section manager in the injection moulding machinery division of Krauss-Maffei, later becoming head of division, standard machinery, and global head of sales and marketing. In 1998 Woebcken moved to Dürr where he was managing director, sales and marketing until 2004.
In that year he joined BMW, first as division manager technical purchasing and later as division manager purchasing vehicle contract manufacturing, raw materials management, indirect purchasing. He was subsequently appointed division manager driving dynamics (purchasing, production, development/process chain) for all BMW Group product lines. Woebcken was named an executive board memebr and CEO commercial vehicle systems division at Knorr Bremse in 2014.
Reuters noted earlier that, last September, the carmaker picked group veteran Winfried Vahland, previously head of Skoda, as new head for the region as it pushed a policy to cede more power from its German headquarters to regional and car brand divisions.
But Vahland, who had previously been seen as a possible candidate for the VW group CEO post, quit three weeks later, which a news agency source said at the time was because his new position failed to win him a role on the group's executive board.