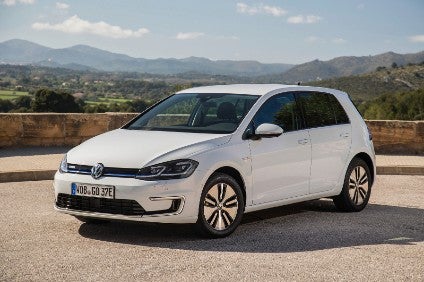 The Volkswagen brand is to launch an extensive all-electric car share system in major cities in Europe and North America under its We Share sub-brand.
It will start in Berlin with 1,500 e-Golf cars in the second quarter of 2019, with an additional 500 E-Up models following later. These vehicles will gradually be replaced by the first models from the new I.D. family from 2020.
The company hinted today that the first of these, a five-door hatchback, would be called Neo.
We Share is the first service in a new programme called Volkswagen We aimed at non-owners. VW calls it an 'ecosystem' and it is increasingly being talked about in company presentations.
Sales chief Juergen Stackmann said: "Because of the size and density of its population, Berlin is the ideal market and has the greatest potential. Many people who have already tested car sharing live there – and the numbers keep on growing.
"We are democratising e-mobility. From 2020, We Share is to support the market introduction of the new generation of our new, all-electric I.D. models and thus make a significant contribution to the brand's e-mobility offensive."
We Share is offering so called free-floating car sharing, ensuring the "spontaneous" availability of electric vehicles for customers at all times.
Smaller 'micromobility' models will follow.
Philipp Reth, CEO of Berlin based VW subsidiary UMI Urban Mobility International, said: "The prospects for vehicle on demand services are very good. The most conservative forecasts for Europe predict annual growth of 15%. We will continue to develop this market and make this form of mobility accessible to an even broader user group."
More cities in Germany will follow with parallel expansion in Europe plus cities in North America from 2020. The primary focus will be on cities with a population of over 1m.