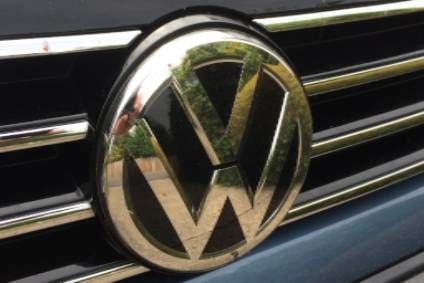 Volkswagen Group has presented the 2016 Volkswagen Group Award to its best suppliers in Berlin.
Before an audience of 240 guests from 24 countries, Matthias Müller, Volkswagen CEO, and Francisco Javier Garcia Sanz, member of the group board of management responsible for procurement, handed over this year's awards to the Group's 21 best suppliers.
"In the new world of mobility, what counts is speed and flexibility, an innovative spirit and entrepreneurial courage, working in knowledge networks that do not stop at Group or industry boundaries," said Müller.
"That is why we are opening up to new collaborations and we are making cooperation with our existing partners more intensive, more innovative and more efficient.
For his part, Garcia Sanz added: "We are on the cusp of a new era. The Volkswagen Group is realigning for the digital age together with its partners. We are working at full speed on digitalisation, mobility services and e-mobility.
"It is essential we address these future issues together with strong, competent and innovative partners."
It has become a tradition for the Volkswagen Group to honour its best suppliers for their entrepreneurial performance during the previous year. Award-winners are recognised for their innovative strength, product quality, development competence, sustainability and professional project management.
"This year, the Volkswagen Group Award is particularly important to me, not just because we are once again acknowledging our best business partners of the previous year, but above all because I would like thank you for your support during the recent challenging months," said Garcia Sanz.
This year's event was held in e-Werk in Berlin, one of the oldest surviving examples of Germany's electricity industry and the origin of German mass-electrification.
The winners of the Volkswagen Group Award 2016 are:
Airtemp de Mexico
Mexico
Albano Cuzzuol
Argentina
Borbet
Germany
Burmester Audisysteme
Germany
Coindu
Portugal
Continental
Germany
Faurecia
France
Federal-Mogul Corporation
US
Formaplex
UK
Fuyao Glass Industry Group
China
Gestamp Automoción
Spain
Grakon
US
Grupo Cosmos
Spain
Keihin Thermal Technology Corporation
Japan
LG Chem
South Korea
LuK
Germany
Mobileye Vision Technologies
Israel
NVIDIA Corporation
US
Polimeros del Uretano
Mexico
Samsung SDI
South Korea
Vorwerk Autotec
Germany