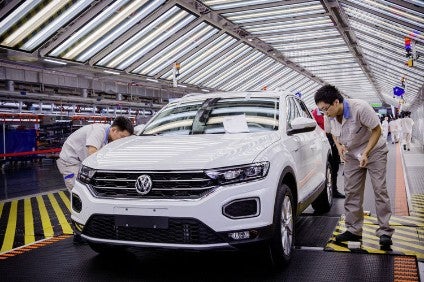 Volkswagen Group CEO Herbert Diess has warned that VW Group temporary plant closures will likely last longer than the periods so far announced.
In a LinkedIn post, Diess noted that most of VW Group's factories in Europe have said they will close for close for two or three weeks. But he warned that it is "likely that the measures will take longer. The spread of the virus is unlikely to have stopped in several weeks. So we have to be prepared to live with the threat for a long time – until effective medication or vaccination becomes available." Some health sector experts have warned that a COVID-19 vaccination ready for widespread use could be a year away, although tests for the coronavirus anti-bodies and immunity could be available sooner.
Diess also said that Volkswagen is working closely with government ministries and administrations. At the beginning of the outbreak, it said it had donated protective masks to China and that it is "building up production capacity for protective masks in China and helping to support the German health care system with temperature measuring devices , respiratory masks , disinfectants and diagnostic devices".
"We are trying to bring in our global presence, logistics chains and resources to deal with this global crisis," he said.
In the social media post he also said VW is acting to secure liquidity and ensure the ability to deliver, for spare parts or the continuation of critical vehicle projects, such as the ID.3 start-up and the supply of battery cells.
On a positive note, Diess also said that over 100,000 Volkswagen employees in China are starting up their business activities again. "The sanitary and organisational measures are being continued there with great discipline – exemplary in my view – in order to keep the spread of the virus under control even after acute containment," he said.