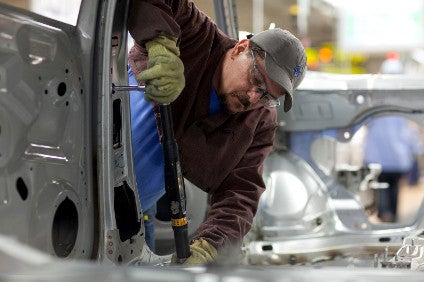 Volkswagen reportedly is considering axing 2,500 jobs a year in Germany through early retirement programmes.
Works council chief Bernd Osterloh said the automaker [dealing with huge costs as a result of scamming diesel vehicle emissions tests – ed], "may" cut up to 25,000 jobs over a decade, Reuters reported, citing the German daily Handelsblatt.
Management and labour chiefs were locked in "tough" talks on future strategy and cost savings, Osterloh told the paper.
Works council have considerable influence in German companies and seats on management and supervisory boards. The report said VW's labour leaders, with about half the seats on the automaker's supervisory board, want voluntary early retirement programmes rather than sackings.
"The jobs of VW workers are safe," Handelsblatt quoted Osterloh as saying.
Osterloh also said VW needs to hire new software development and mobility services workers. He did not elaborate, Reuters said.
Reports earlier this week, citing investigating law firm Jones Day, said VW chief executive Matthias Mueller had no knowledge of the carmaker's diesel emissions cheating scandal. He learned of VW's emissions cheating software only on 18 September 2015 when US regulators said the German carmaker had faked pollution tests, newspaper Bild am Sonntag said.