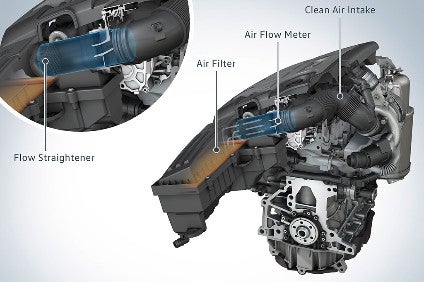 Volkswagen investigators may not have a complete report on the diesel emissions cheating scandal by the end of April, a media report said on Tuesday (19 April).
According to Bloomberg, citing unnamed "people familiar with the status of the investigation", investigators are scouring data from over 1,500 laptops and other devices but have been hindered by the use of dozens of code words, including 'acoustic software', for the illicit technology Volkswagen used to turn off pollution controls when cars were on the road, the sources said. The obfuscation along with partly insufficient and outdated computer systems made it difficult to find evidence concrete enough to hold individual employees accountable, they said.
"We're in consultations regarding the clarification of the diesel issues," Volkswagen told Bloomberg in an e-mailed statement. "We'll comment in the second half of April."
Bloomberg noted that nearly every stage of the automaker's efforts to recover from the cheating scandal has taken more time than expected. It has postponed its reporting date for last year's financial results, delayed the shareholders' meeting and requested a month's extension on a court deadline for negotiating a solution for rigged cars in the US. Most of the 11m affected cars are still on the road after a slow start to a recall in Europe and as talks in the US remain unresolved, the report said.
"Further delays, not higher costs, are the real bear case" for Volkswagen, Stuart Pearson, a London-based analyst with Exane BNP Paribas, said in a note cited by Blooomberg. "With deadlines fast approaching, we believe investors would 'tolerate' costs of up to EUR20bn (US$22.7bn) to EUR25bn just to put the issue behind VW."
The automaker also needs to agree a settlement with US authorities before a court hearing in San Francisco on Thursday while the supervisory board plans to discuss the state of investigations, VW's controversial bonus payments and the anticipated financial hit from the emissions crisis on Friday, Bloomberg said.
Bloomberg said Stephan Weil, prime minister of the German state of Lower Saxony, the company's second-largest shareholder, had called for a "complete clarification" by this month on how the cheating originated while VW was due to report last year's earnings on 28 April.
VW insists a small group of individuals were responsible for the so-called defeat device while senior management was unaware of the scope of the issue until shortly before it became public on 18 September 2016. Former CEO Martin Winterkorn probably missed warning signs including a May 2014 memo, according to a VW statement last month, Bloomberg said.
Bloomberg's sources said about 450 internal and external investigators have focused on about 20 employees linked to the deception. Weil reportedly told lawmakers last week that investigators had done hundreds of interviews. Bloomberg's sources added proceedings have dragged on because many interviewees were reluctant to provide insight due to fear of the legal consequences. VW reportedly sent about 2,000 so-called litigation hold letters to employees in an effort to prevent data from being deleted.