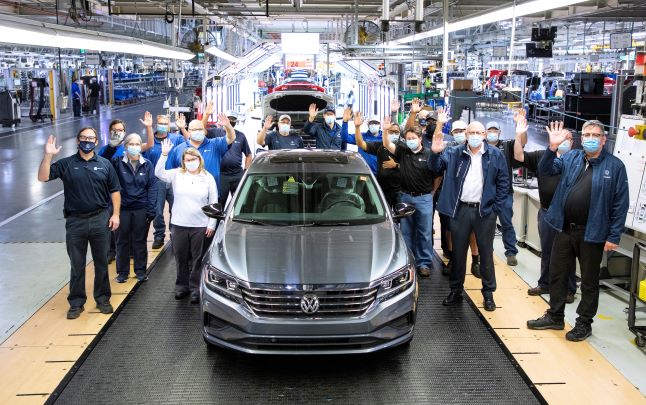 Volkswagen of America said it ended assembly of the Passat at the Chattanooga, Tennessee plant in December. The last car off the line was a 2022 Limited Edition in platinum grey.
The plant will now focus on EVs and will begin localised assembly of the ID.4 SUV later this year.
In the US, over 1.8m Passat models have been sold since 1974, initially under the Dasher and Quantum nameplates. Passat appeared for the first time in the US in 1990. The first six generations were imported from Europe.
In 2011, Volkswagen started assembling the Passat in Chattanooga, a variant specifically designed for North America. The US model has also been exported to Canada, South Korea and the Middle East.
The plant added the Atlas and Atlas Cross Sport SUVs later.
Volkswagen is spending US$800m at Chattanooga factory to produce the EVs, on top of the $2.6bn already invested in the area.
The ID.4 and its battery packs will be assembled at the plant while the local engineering and planning centre is becoming the EV test hub for VW North America, and the VW Academy is adapting its curriculum to encompass e-mobility.