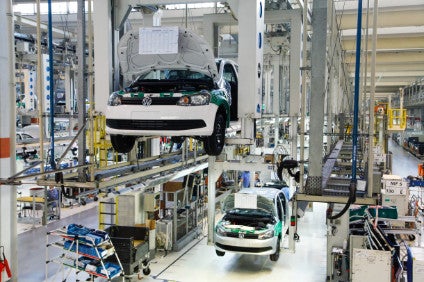 Production at the three Volkswagen Brazil manufacturing plants (São Bernardo do Campo and Taubaté in São Paulo state; São José dos Pinhais in Paraná), together with the São Carlos engine plant (also in São Paulo), has been halted completely for over 30 days due to long-lasting commercial litigation with Wolfsburg-based Prevent Group.
The issue concerns Prevent-owned seat manufacturer Keiper which claims financial losses on supply contracts here in Brazil.
Volkswagen of Brazil said Prevent failed to honour 11 commercial accords since March 2015 when supply disruptions began.
This has lead to a total production loss of about 150,000 vehicles in over 150 halted days at the automaker's factories either continuously or intermittently.
After long negotiations, VW has decided to end contracts with Keiper and to go to court to get proprietary tooling back. The car maker had no choice but to lay off assembly line workers.
There is no deadline to resume production so far but tools are being installed at other suppliers the automaker has not revealed.
This situation caused a big decrease in both factory and dealer inventory but initially did not affect market share, despite the financial losses.
But now there are strong signs of product shortages and this a reason for Volkswagen's loss of share in the Brazilian market this year.