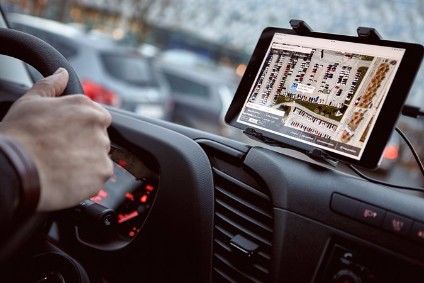 Volvo's latest connected car trick is a Sweden-only system to deliver shopping to a vehicle.
The carmaker has launched the world's first commercially available in-car delivery service by teaming up with PostNord, the Nordic region's leading communication and logistics supplier, Lekmer.com, the leading Nordic online toy and baby goods store, and Mat.se, a Swedish online grocery retailer, to have Christmas toys, gifts, food and drinks delivered to its cars.
"Volvo In-car delivery promises to bring some of the cheer back to Christmas by eradicating the more unpleasant aspects of seasonal shopping such as a desperate search for parking space in a busy city centre, crowds of stressed people and the disappointment of missed deliveries," a press release trills.
The system works by means of a digital key, which is used to gain one-time access to a vehicle. Owners order the goods online, receive a notification that the goods have been delivered and drive home with them.
The service is currently only available for drivers in Gothenburg who subscribe to the Volvo On Call service, but it will be introduced elsewhere in Sweden and to other countries in future. There will also be a wider range of goods as the service is extended to more companies.