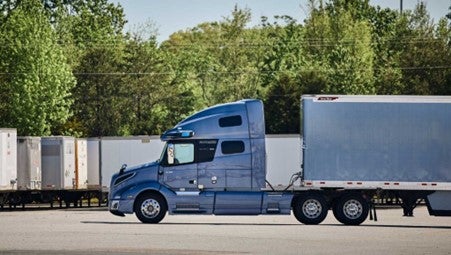 Volvo Autonomous Solutions (VAS) has opened an office in Fort Worth, Texas to establish its first autonomous freight corridors from Dallas to El Paso and Dallas to Houston.
VAS, a division of the Volvo Group, offers autonomous transport products which include hardware, software, and services. 
To ensure a successful commercial launch, initial load hauling operations will use use trucks driven partly by people, not automation.
This testing phase will allow evaluation of various factors, establishment of operational framework plus ensure safety and reliability.
The trial is focused primarily on highways where autonomous trucks take over driving for long haul stretches between transfer hubs.
Human drivers will handle local operations.
VAS is working with logistics operators DHL and Uber Freight and has also joined with autonomous vehicle specialist Aurora to integrate its technology with the Volvo trucks.