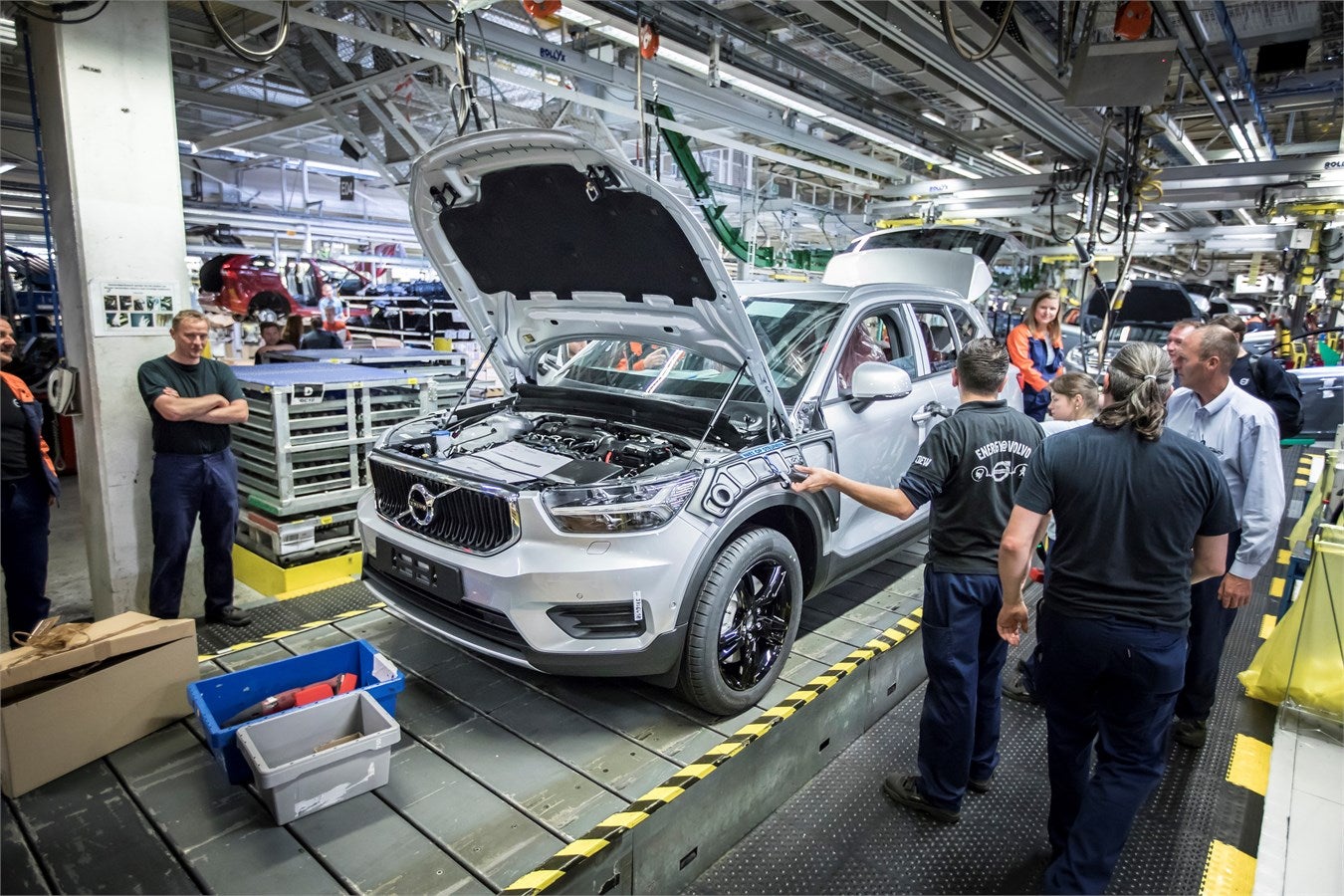 Geely-owned Volvo Cars has reported interim financials for the third quarter 2021 which show a dip in revenue and profit as the sector-wide shortage of critical semiconductor components constrained sales.
In the July-September period the company achieved revenues of SEK 60.8 billion, down 7 per cent compared with the same period last year. Operating income was SEK 3.3 billion in the quarter versus SEK 4.6 billion in the same period last year.
Sales volumes in the third quarter fell 17 per cent compared to the same period in 2020. The 12-month rolling sales volume amounted to approximately 741,200 cars, Volvo said.
Volvo's CEO also warned that the chips shortage will continue.
"Production was approximately 50,000 cars lower in the quarter compared to the same period in 2020, while sales in the period fell by approximately 30,000 cars as the drop in production volumes was compensated by lowered inventory," said Håkan Samuelsson, chief executive of Volvo Cars. "The supply situation has improved going into the fourth quarter, but we expect the industry-wide shortage of semiconductors to remain a restraining factor."
In October, Volvo Cars started production of its second fully electric model, the Volvo C40 Recharge. The company says it will increase annual production capacity for fully electric cars at its manufacturing plants in Ghent, Belgium and in Taizhou (previously called Luqiao), China, from approximately 15,000 cars today to at least 150,000 cars after summer 2022.
GlobalData analysis suggests that the company needs to add a plant in Europe because of underlying capacity constraints.