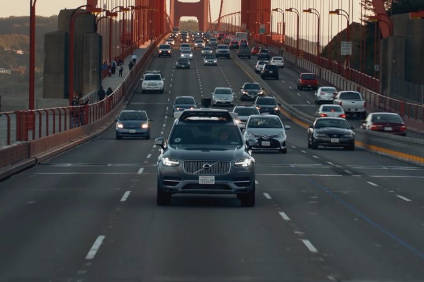 Geely-owned Volvo Cars has raised SEK5bn (around USD0.5bn) from a group of Swedish institutional investors in a step towards its ambition to achieve a public listing.
The group of investors comprises two Swedish pension funds, AMF and the First Swedish National Pension Fund (AP1), as well as Folksam, a Swedish insurance company.
The preference shares may be repurchased or converted into listed ordinary shares upon the majority shareholder's decision. At this time, no decision has been taken.
The company said the issue had been conducted to further diversify Volvo Cars' long term funding sources and that the transaction "will have an immaterial dilutive effect on the current 100 per cent ownership of Volvo Cars by Zhejiang Geely Holdings".
The share sale follows two bond issues earlier this year, a EUR500m bond to global institutional investors in May, and a further SEK3bn to Swedish institutional investors in November. The bonds were issued for general corporate purposes and aimed at increasing the company's financial flexibility.
Volvo Cars said the move "is another step towards Volvo Cars' long expressed ambition to act as a listed company."
The company also stressed that Volvo Cars' financial performance is 'strong' and that it expects 2016 to be 'another record year in terms of sales, with growth coming across the board from its three main sales regions of Europe, China and the US'.
Operating profit for the first nine months of the year was SEK7.7bn compared to a full year operating profit for the whole of 2015 of SEK6.6bn, prompting Volvo Cars' expectations for the full year to "substantially improve" profits compared to last year.
Volvo Cars says it has successfully built a sense of momentum around its transformation since it was acquired by Zhejiang Geely Holdings in 2010, driven by the ongoing renewal of its complete product range, powertrain and chassis technologies and safety and connectivity technologies.
The company says it 'will continue to reposition its brand to compete with its global premium rivals, revive its operations in the US and develop its global manufacturing footprint, grow further in China and double its market share in Europe'.
It will also introduce an entirely new model range, embed its new engine technologies and maintain its position as the leader in car safety and autonomous drive (AD) technologies.
Volvo Cars also intends to set up a joint venture with Autoliv to design and manufacture separately-branded AD and driver assistance software technology packages for sale to third party OEMs.
Volvo Cars has also joined forces with Uber, the ride sharing company, to build and co-develop base vehicles for AD cars.