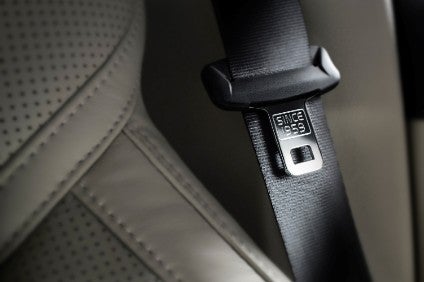 As the third global ministerial conference on road safety, hosted by Sweden and the World Health Organisation (WHO), starts in Stockholm this week, Geely's Volvo Cars has called for regulators worldwide to address what it calls "a large inequality in road safety between developed and developing economies".
"Despite progress made in recent decades, official data shows a significant gap in the number of traffic fatalities between both categories of countries," Volvo said.
India has been a focus. Supplier Autoliv said this week it had released a series of recommendations to improve road safety in that country. The recommendations were developed in cooperation with the Indian government and local authorities.
Also this week, in the first test of its kind, Global NCAP crashed the best-selling pick up model in Africa, the 2019 Nissan NP300 Hardbody, into a second-hand Navara NP300 manufactured in Europe in 2015. It claimed the unique car to car crash test graphically demonstrated the double standard currently applied by Nissan and other car makers to vehicle safety in Africa. The difference in safety performance between the new African model and the second-hand European version was "a matter of life and death".
According to Volvo Cars, each year, an estimated 1.35m people lose their lives in traffic accidents.
"That number alone underlines the need for action, but data by the World Health Organisation (WHO) also shows that the risk of road traffic death is more than three times higher in developing countries than in developed countries," the automaker said.
It believes countries should promote safety belt usage by introducing and enforcing seat belt laws covering both front and rear seats.
Basic road infrastructure that keeps vulnerable road users separate from motorised traffic should be another key focus area.
"Global data shows that there is a significant inequality in road safety," said Malin Ekholm, head of the automaker's safety centre.
"Those safety gaps need to be addressed through technology but also by creating and enhancing a global safety culture. We need to understand and address the variation in seatbelt usage, while infrastructure should focus on improving the safety of vulnerable road users, pedestrians and cyclists."
Volvo Cars last year launched an open database containing decades of safety-related research.
The company reckons the modern three-point safety belt, which it introduced first in 1959, is still the single most important safety feature in a car.
Without it, other advanced technological safety features become largely ineffective.
Yet only 105 of the world's countries have safety-belt laws that cover both front- and rear-seat occupants, in line with best practice.