Volvo Cars announces US plant investment for Polestar contract
Volvo's US plant has announced new investment to ready the South Carolina facility for the Polestar 3 build contract.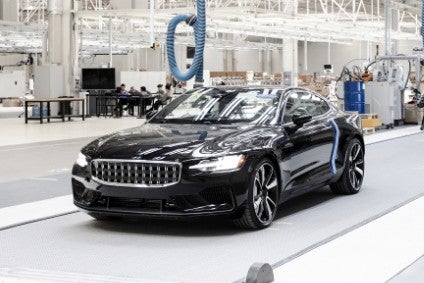 Volvo Cars will spend an additional US$118m at its Ridgeville, South Carolina plant to build the Polestar 3 under contract for its affiliate.
The Ridgeville plant currently produces the Volvo S60 luxury sedan for the US and export.
"Our South Carolina team has done a remarkable job producing the award-winning S60 and readying the plant for the next generation of electrified Volvo cars," said Javier Varela, SVP industrial operations & quality, at Volvo Car Group.
"Now, with the contract to produce the fully electric Polestar 3, we continue to expand our manufacturing operations for electrified vehicles."

"We are proud to bring these new growth opportunities to Ridgeville and continue to grow our presence in the United States," said Anders Gustafsson, SVP, Volvo Car Americas and president and CEO, Volvo Car USA.