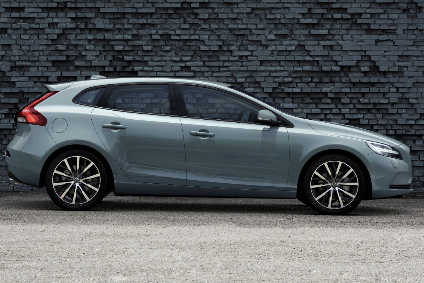 Volvo Cars announced it would set up new joint venture (JV) technology company with its Chinese car group parent Geely Holding.
The JV would be used to share current and future technology, improve industrial cooperation and provide economies of scale to more rapidly develop new electrified vehicle technology for both companies' vehicles.
According to a Memorandum of Understanding signed on Thursday (20 July), Volvo Cars, Geely Auto and Lynk would share vehicle architecture and engine technology via cross-licensing arrangements for technology managed by the new joint venture. The automakers would also cooperate more deeply by sourcing components common to multiple models and brands, and cutting procurement costs.
The three automakers are controlled by Geely Holding. The new JV will be 50/50 owned by Volvo Cars and Geely Holding and based in China with a subsidiary at Volvo Cars' HQ in Gothenburg, Sweden.
"Partnerships to share know-how and technologies are common practice in the automotive industry. This is the model we are adopting," said Håkan Samuelsson, Volvo Cars' president and chief executive. "This planned collaboration will strengthen our ability to develop next generation electrified cars."
Volvo Cars and Geely already share technology, notably the Compact Modular Architecture (CMA) which will underpin the previously announced range of smaller 40 series cars currently under development and also Lynk models. Larger Volvos, such as the new XC60 crossover, XC90, S90 and V90, are on the Scalable Product Architecture (SPA) platform.
Intellectual property rights for technology to be shared will remain with the company that developed it but the technology itself will be available for use by all three brands, via licence agreements.
Future modular vehicle architectures and other technology will be shared and developed based on cost-sharing agreements. The company leading the development will own the technology and the other group companies will have full access to it through a licence, reducing overall development costs.
The partners expect future collaboration to also cover electrified vehicle components such as battery cells, e-motors and charging systems in order to maximise efficiency across the group.
Volvo stake in Lynk
Separately, Volvo said it would take a "significant minority shareholding" in Lynk, adding the move reflects Lynk would benefit from the use of its technology. Lynk would be owned jointly by Geely Holding, Geely Auto and Volvo Cars.
Li Shufu, chairman of Geely Holding, said: "We will unlock significant benefits across our portfolio by sharing both technologies and next generation vehicle architectures. I am confident these synergies can be achieved while preserving the separate identities and strategic autonomy of our different automotive brands."