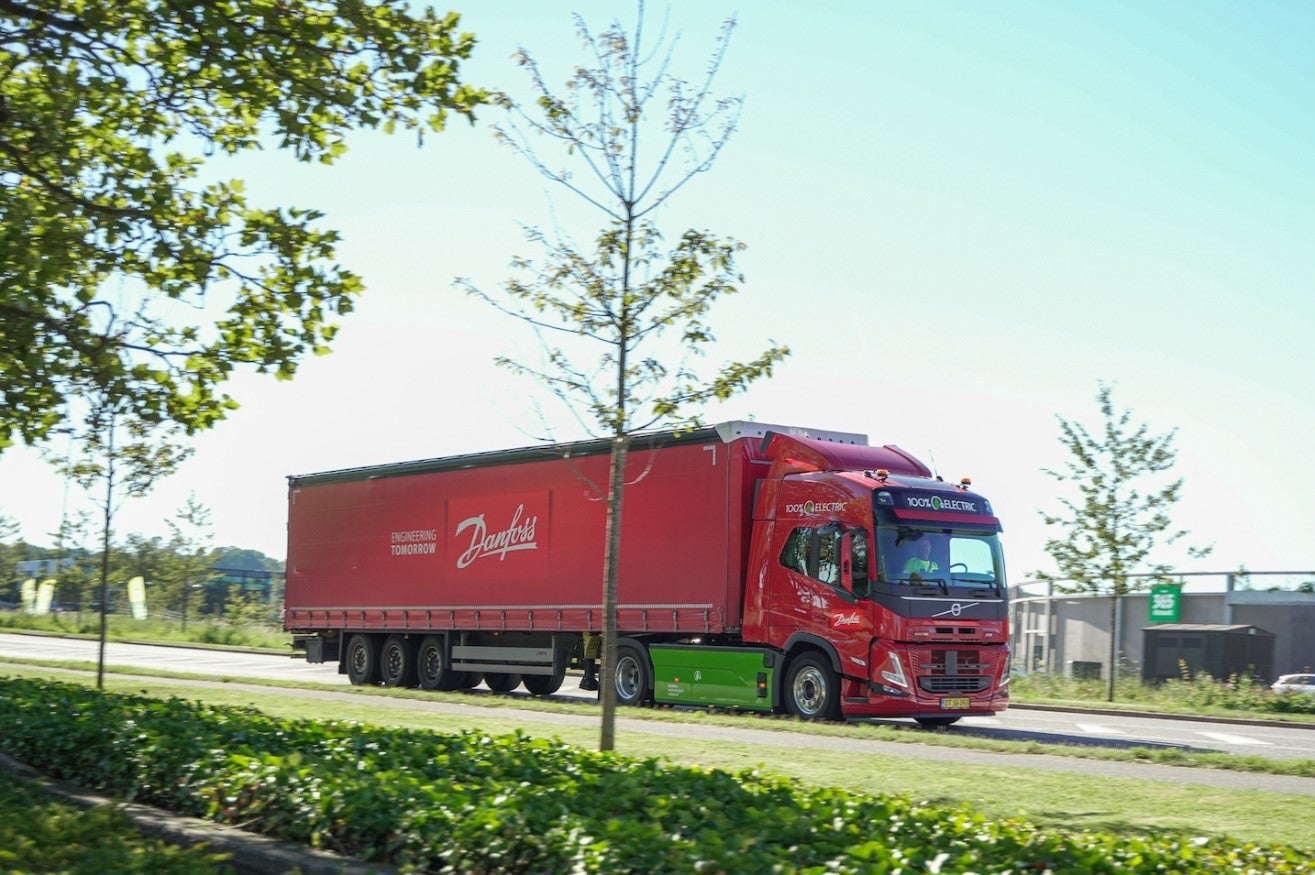 Volvo has announced it has delivered three heavy duty line haul electric trucks to multinational power solutions firm Danfoss.
Nine fully electric Volvo trucks are expected to be in operation before 2024. The trucks will run in fixed routes between Danfoss sites in Denmark, with one operating 24-hours-day, five days a week, without "significant charging downtime", Danfoss says.
Torben Christensen, Chief Sustainability Officer and Head of Global Services, Danfoss, said: "The shift to electric vehicles is part of Danfoss' commitment to become carbon neutral in scope 1 and 2 emissions by 2030. With these new Volvo e-trucks, we add extra speed to the decarbonization of Danfoss' operations."
Joakim Nilsson, Business Development Manager – Zero Emission, Volvo, says: "Danfoss is a supplier of critical components in the electrical trucks and it's fantastic to see they are walking the talk and transforming their whole fleet to electric."
The trucks contain critical technology provided by Danfoss, including the onboard charger and high voltage inverter. The onboard charger will enable fast overnight AC charging.
The firm joined the Climate Group's EV100 initiative in 2019.