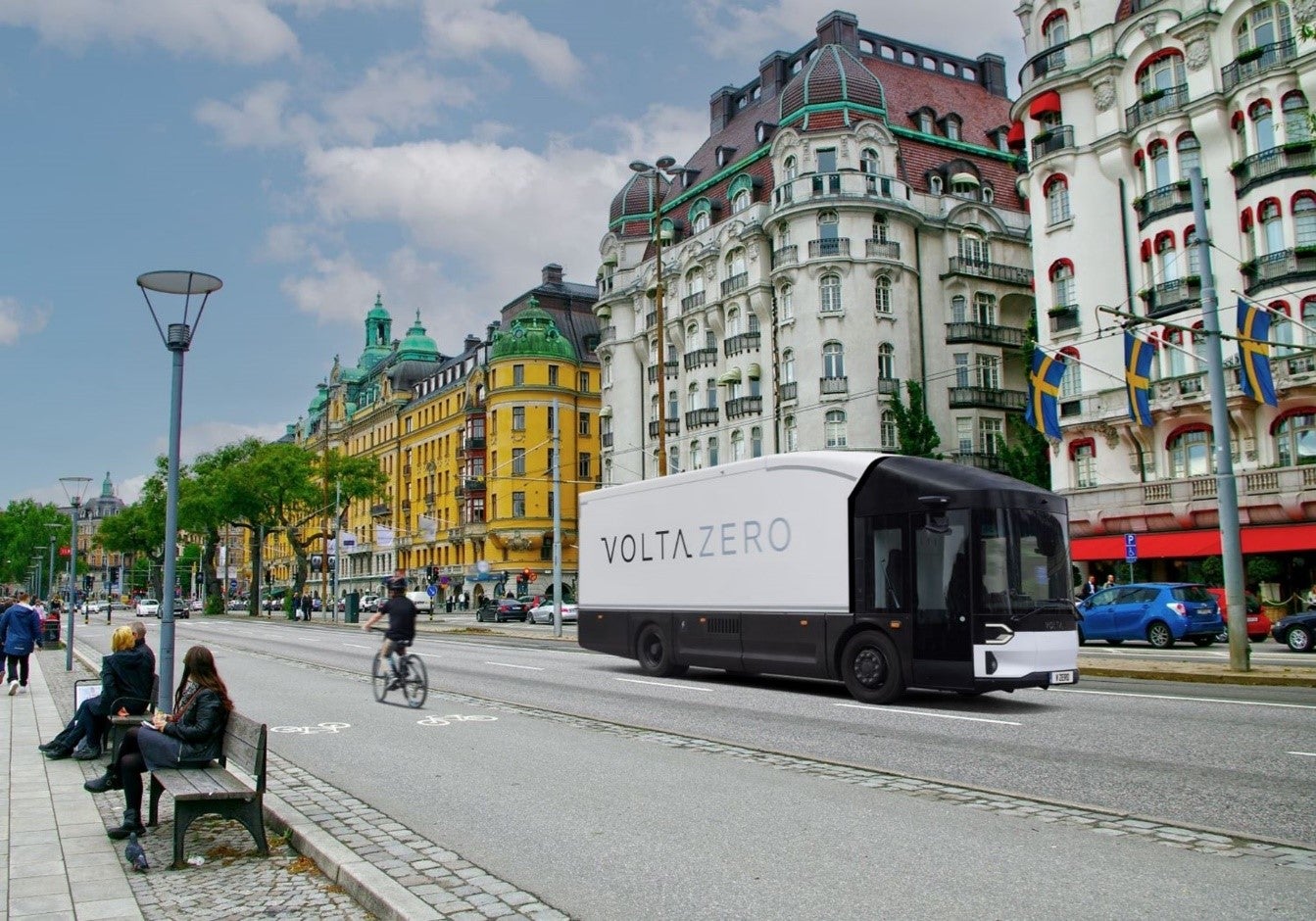 Volta Trucks said it would bring forward its launch in Sweden from 2024 to a vague "mid-2023".
It claims the Zero, available in both 16 and 18-tonne models, "is particularly well-matched for the Scandinavian transport sector".
Medium duty trucks are increasingly prevalent as transportation vehicles used for goods into larger urban centres such as Stockholm, Gothenburg, and Malmo.
"Sweden has a long and proud heritage of producing high quality commercial vehicles and we have identified an interesting slice of the total transport market in the medium duty segment for urban deliveries," said Volta Trucks Carl-Magnus Norden.
The medium duty vehicle was built with urban safety as a priority.
The removal of a combustion engine allows the operator to be seated in a lower, central position. This combined with a glasshouse style cab design minimises blind spots by providing the driver with a wide 220-degree direct vision.
Cameras increase visibility further and sliding doors on each side of the cabin allow for simple and safe entrance and exit for operators.
The Zero has a range of 150km-200km (95-125 miles).
CEO Essa Al-Saleh said discussions are ongoing with Swedish transport providers for distribution of the vehicles for "mid-2023".