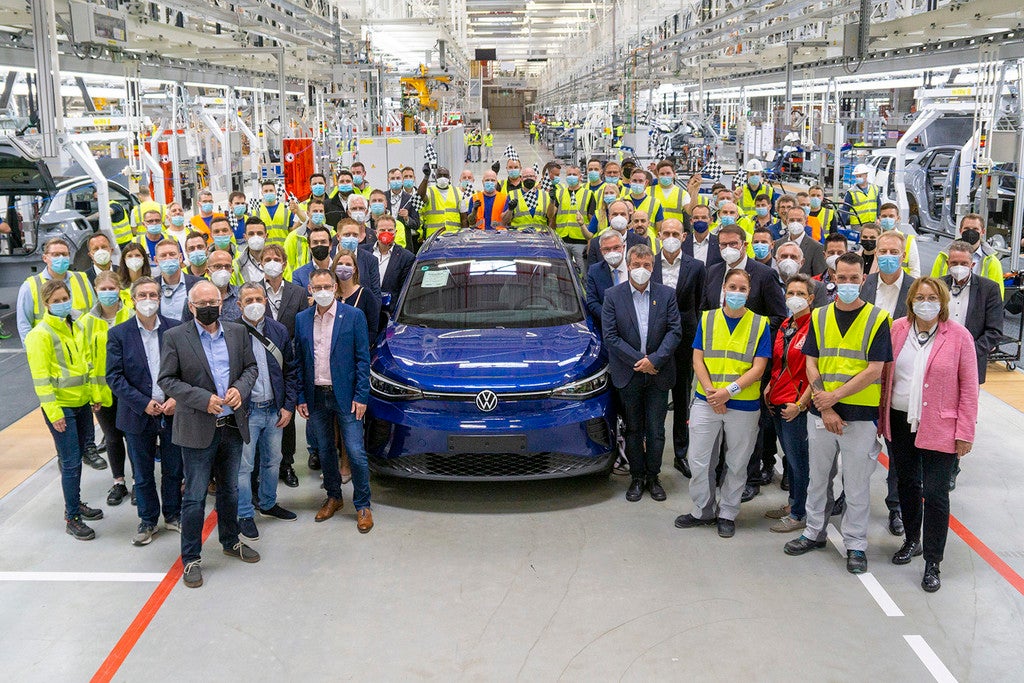 VW's plant in Lower Saxony at Emden is now the second site for Volkswagen electric vehicle production in Germany following Zwickau.
VW says the gradual conversion of the large-scale factory from ICE vehicle production to 100% electric mobility is the biggest transformation project in the plant's history.
The all-electric ID.4, Volkswagen's best-selling electric model, is now rolling off the line at Emden. The ID.4 is now made at Emden, Zwickau and the Anting and Foshan plants in China and will also be produced in Chattanooga in the US later this year.
VW says the ID.4's start-up is on schedule, despite the global challenges during the two-year conversion phase. Emden's maximum production capacity at the end of 2022 will be 800 units per working day, depending on the supply situation, it says.
Six new production halls and five new conveyor bridges and logistics buildings over a total area of some 125,000 square meters have been created as part of the plant's conversion.
"Volkswagen is making Lower Saxony, where we have 130,000 employees, Germany's centre for electric mobility," said Ralf Brandstätter. Apart from the ID.4, Emden will make another model – the AERO B – next year. In addition, production of the ID. Buzz will commence this year at Volkswagen Commercial Vehicles in Hanover. It will be joined from 2023 on by the ID.3 made in Wolfsburg, while a further electric vehicle – the Trinity – will then roll off the assembly line at the location starting in 2026.