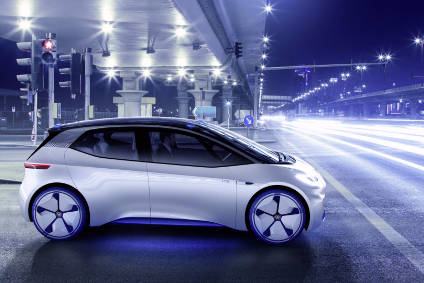 The Volkswagen brand says it is 'comprehensively repositioning itself' in a new strategy statement approved by the brand's management board – 'TRANSFORM 2025+'.
It builds on recent strategy statements at group level to focus on measures to rebuild the Volkswagen brand as it struggles with the aftermath of 'dieselgate'.
VW says the new strategy focuses on clearer brand positioning across the various regions and segments, backed by significant improvements in efficiency and productivity. At the same time, the brand will be making 'massive investments in e-mobility and connectivity'.
The Chairman of the Volkswagen brand Board of Management, Dr Herbert Diess, said in Wolfsburg: "Our goals are high and our strategy is very ambitious. We want to benefit from change and to take Volkswagen into the lead in the new automobile industry with determination. Over the next few years, Volkswagen will change radically. Very few things will stay as they are. In the final resort, the new strategy is a major transformation program."
The statement includes an emphasis on electrification and new business models for mobility.
"From 2020, we will be launching our major e-mobility offensive. As a volume manufacturer, we intend to play a key role in the breakthrough of the electric car. We are not aiming for niche products but for the heart of the automobile market. By 2025, we want to sell a million electric cars per year and to be the world market leader in e-mobility. Our future electric cars will be the new trademark of Volkswagen," said the brand CEO.
The e-mobility offencive is to be financed by a number of measures including the discontinuation of certain low-volume, low-earnings conventional models and model variants. This will release funds in excess of €2.5 billion for e-mobility.
Volkswagen also estimates that its sales revenue from services related to networked vehicles will reach about €1 billion per year by 2025 and expects a significant contribution to earnings from this business area.
The VW operating margin target is to double from about 2 percent in 2015 to 4 percent by 2020, with a further increase to 6 percent by 2025. Further improvements are aimed for after 2025.
A key step towards profitability safeguarding the future of the brand will be the pact for the future presented on 18 November. Specifically, the pact for the future is to have a positive impact on earnings of €3.7 billion per year by 2020, with the German facilities accounting for €3.0 billion.
For more details click the press release button below.