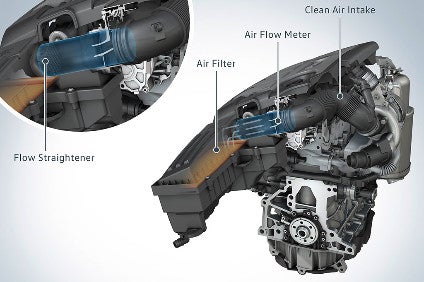 Volkswagen India's recall of 323,000 diesel cars fitted with emission cheating software will be the country's biggest.
In a statement, VW Group India said it had presented recall details of cars with EA 189 diesel engines to the Ministry of Heavy Industries and ARAI (Automotive Research Association of India). Volkswagen, Audi and Skoda models are affected.
The cars were sold from 2008 to the end of November 2015 and the tally includes about 198,500 VWs, 88,700 Skodas and 36,500 Audis with 1.2-, 1.5-, 1.6- and two-litre diesel engines.
"Volkswagen has agreed to recall all the vehicles fitted with the faulty engine to fix and rectify the system so that it does not suffer from the emission issue," Ambuj Sharma, additional secretary in the ministry of heavy industries, told ETAuto. "They will start the recall immediately, may be within this month…they will start with different engines, different models, different time schedules," he added.
A government probe, conducted by ARAI, found a 'defeat device' in the engines.
Sharma said the ministry would now examine all other car manufacturers in the country for faulty products. "In the next 3-6 months we will do that with all the car manufacturers and every model," he told ET.
ET noted this was the second emission scandal uncovered in India after General Motors recalled Tavera MPVs which did not meet emission rules in 2013. The automaker subsequently sacked several senior executives.
When asked if the government would take any punitive action against Volkswagen, Ambuj Sharma told ET: "We are asking MoRTH (ministry of road transport and highways) to do it, because under the Motor Vehicles Act and Rules there is a set procedure for that. That action will now be taken by MoRTH."
In September, Honda Cars India (HCIL) announced a recall of about 224,000 cars of previous generation CR-V, Civic, City and Jazz models to replace airbag inflators. That was the previous biggest recall in India.