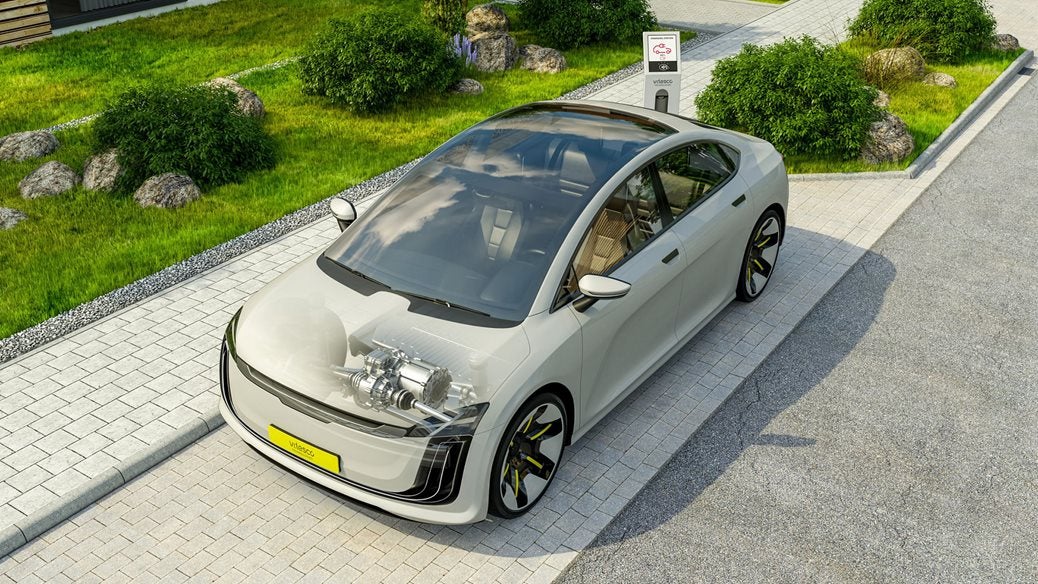 Continental spin-off Vitesco Technologies says it has secured an EUR2bn contract to supply its axle drive EMR4 (Electronics Motor Reducer) to Hyundai Motor Group.
The 400 V/160 kW 3-in-1 unit will be used by Hyundai Motor Group in its global B/C-segment electric vehicle.
Andreas Wolf, CEO of Vitesco Technologies, said: "We are proud to contribute to Hyundai Motor Group's upcoming electric vehicle platform with this highly attractive axle drive. This order once again confirms us in our strategy with the very early focus on electric mobility."
The powertrain is a core component of an electric car as it greatly influences its range and the fun of
Vitesco says its development team has succeeded in making the EMR4 platform even more efficient and powerful than EMR3 and claims the silicon carbide (SiC) semiconductors in the inverter of the drive platform have played a significant role in this.
The company also says the new axle drive design supports a high level of scalability and that complete vehicle platforms and also different vehicle segments can be equipped with just one drive system. This, it says, was achieved by applying a 'consistently modular approach with well-defined interfaces and a design-for-manufacturing philosophy'.