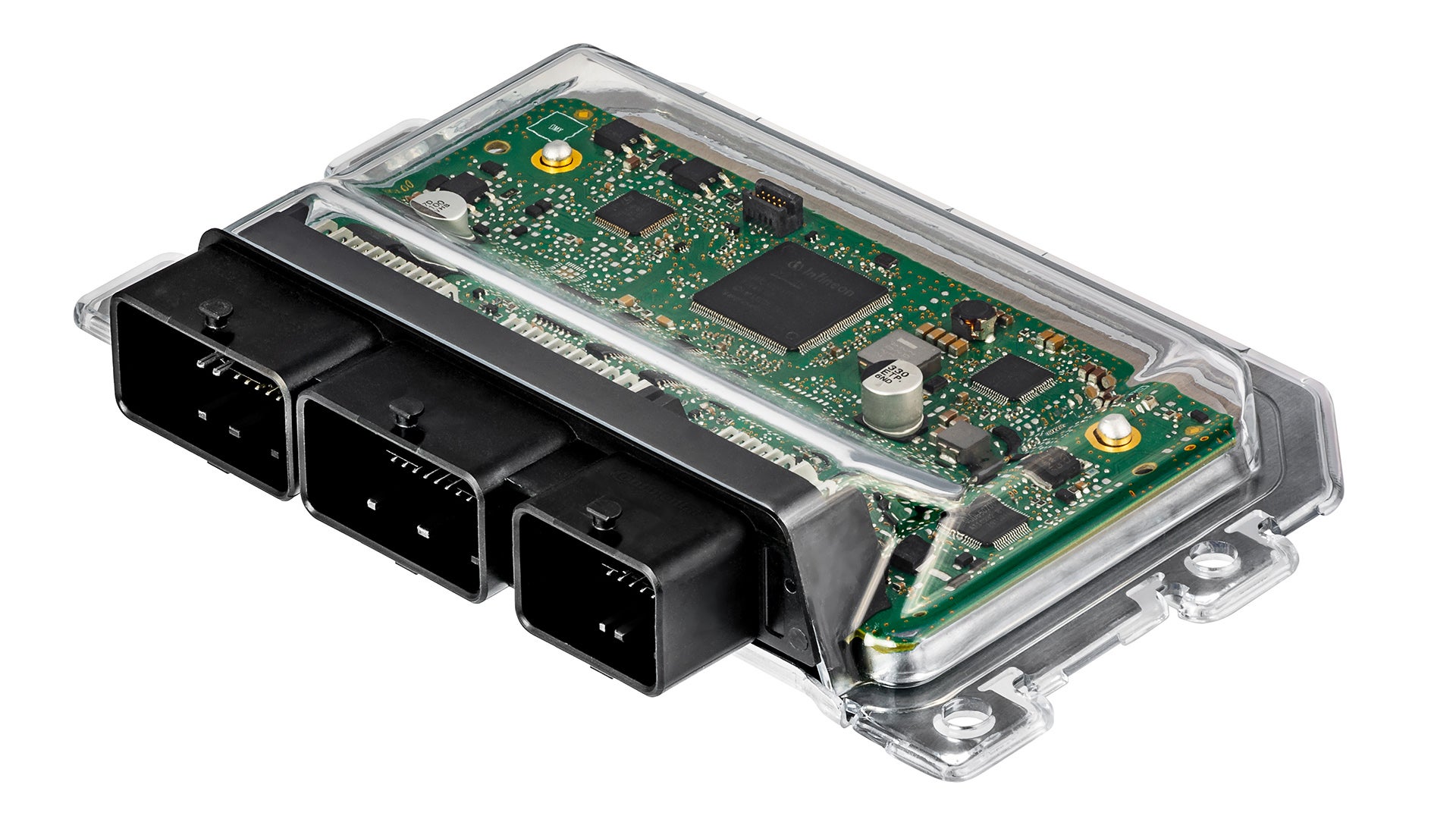 Vitesco Technologies, supplier of drive systems, said 2022 was a record year as electrification products accounted for around 75% of order intake.
Sales rose 4% to EUR9.07bn while adjusted EBIT was EUR222.9m versus EUR148.5m in 2021. At 2.5% (1.8%), adjusted EBIT margin was at the upper end of the forecast 2.3% to 2.5%. EBIT reached EUR143.3m (EUR39.5m).
Sales of electrification components came to around EUR1.1bn (EUR0.9bn) with all three units of the company's core business contributing.
Electrification Technology sales increased the most – 17.6% to EUR691.9m (EUR587.1m).
Despite "facing considerable challenges in its global market", Vitesco received new orders worth EUR14bn in 2022 of which EUR10.4bn was attributable to electrification components.
"Three quarters of our orders in 2022 came from the electrification business. That is a new record. The transition to electric vehicles is gaining momentum and is unstoppable now," said CEO Andreas Wolf in a statement.
Vitesco Technologies reported an end-2022 order backlog totaling EUR58.5bn, 46% of which was related to electrification. The company's midterm objective is to generate sales of EUR5bn in its electrification business, and around 90% of this is already booked based on existing orders.
Consolidated net income came was EUR23.6m in 2022 (EUR122m loss), resulting in earnings per share of EUR0.59 (EUR3.05 loss).
The supplier said it was expecting the market situation to improve slightly in the second half of 2023 and anticipated global production of passenger cars and light commercial vehicles would stage a moderate recovery in 2023 and grow by 3% to 5% overall compared with 2022.
"This assessment factors in both the expected effects of the ongoing energy crisis on production volumes in 2023 and the persistent supply shortages, particularly in the semiconductor segment."
Europe and North America would see the strongest increase in production volume with a range of 5% to 7%. The company expected Chins production to rise 1% to 3%.
Vitesco expects to generate group sales of EUR9.2bn to EUR9.7bn in 2023.
Adjusted EBIT margin was pegged between 2.9% and 3.4% in 2023.
This considers the additional costs that the company expects to incur as a result of the shortage in semiconductors, wage inflation, and the rising cost of materials.