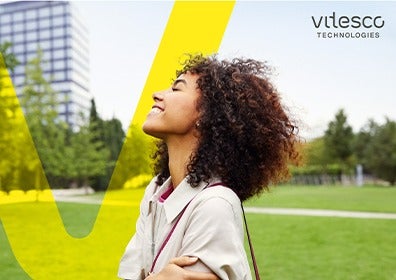 In published preliminary financial results for the 2022 full-year, Vitesco Technologies increased its sales to €9.07 billion (2021: €8.35 billion; market consensus: €9.08 billion).
Adjusted for changes in the scope of consolidation and exchange rate effects, sales rose by 4.0 percent. Vitesco Technologies' core business achieved an organic growth of 9.2 percent, compared with an overall market growth of 6.2 percent, the company said.
Vitesco Technologies generated sales of around €1.1 billion from electrification components in 2022. The company's Electrification Technology business unit registered the strongest percentage growth in sales of 17.9 percent from €587.1 million in 2021 to €691.9 million in fiscal year 2022.
Adjusted EBIT rose to €222.9 million (2021: €148.5 million; market consensus: €213 million). The company's adjusted EBIT margin of 2.5 percent (2021: 1.8 percent) was at the upper end of its forecast range of 2.3 percent to 2.5 percent and exceeded expectations (market consensus: 2.3 percent).
Due to reporting date related effects, the free cash flow for the fiscal year 2022 came to €123.2 million (2021: €113.3 million). This was higher both than Vitesco Technologies' own forecast of more than €75 million and the market consensus of €68 million.
In 2022, Vitesco Technologies received new orders totalling around €14 billion (2021: €11.2 billion). Roughly €10.4 billion of the order intake was attributable to components for electrified vehicles (2021: €5.1 billion). "This means around 75 percent of our orders were related to e-mobility. That is a record for the company," says Chief Executive Officer Andreas Wolf. "The volume of new orders we received around the world shows once again that the OEM's have now fully embraced the electrification trend."
Chief Financial Officer Werner Volz said: "Despite the headwinds we were able to fully meet our forecast for 2022 in all key financial indicators, and even exceed it in some areas. This gives us a further boost in our transformation toward e-mobility."